Police unconvinced over Pizza East's plans to stay open all night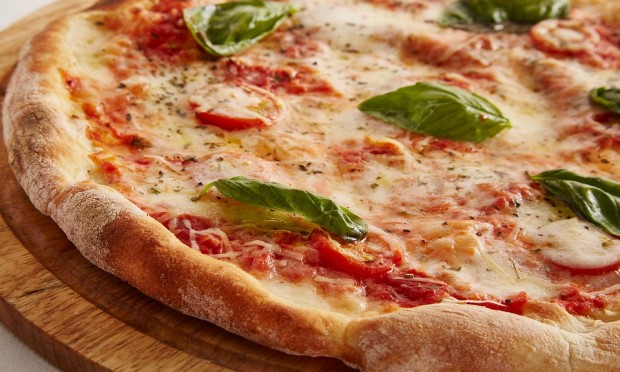 A well-known Shoreditch High Street pizza joint is applying for its event space to remain open until 6am from Thursday to Saturday.
Pizza East will need to convince both the Town Hall and police of the merits of their application, with the police expressing concern as to the "huge effect" that the extension beyond its current closing time of 1am at the latest would have on the surrounding area.
The Soho House venue, located in a former tea warehouse, has been previously named in the Citizen as one of the borough's top pizza outlets also hosts live music and events in its basement space, Concrete.
Other local businesses have written in support of the application, with Russ Tannen of DICE saying: "I find all aspects of the application to be extremely reasonable and of huge positive impact to the local community.
"DICE is a music and technology company founded in the borough of Hackney, where we employ over one hundred full-time staff members. These jobs exist solely because of the rich cultural life in the borough, which has been a prime mover in driving tech investment and jobs in Hackney.
"I have dealt with the owners and operators for many years, through DICE, and have found them to be extremely responsible and community minded. They're a deeply professional organisation whose track record speaks for itself."
The police, however, are not so enthusiastic, calling on Pizza East to demonstrate "additional measures" the venue will take to ensure the premises will not add to the "cumulative impact" of licensed premises in Shoreditch.
PC Kerrie Ryan said: "Shoreditch can see a footfall of between 20,000 to 25,000 people in a night over the weekends. Many of these people are drunk and looking for more alcohol to consume either inside a venue or outside on the street. A premises selling alcohol until 6am would just exacerbate the issue.
"As a police licensing officer I personally deal with drunk people in the street regularly, and the longer they have been drinking, the further their behaviour deteriorates.
"Recent months have seen a rise in violent crime in Shoreditch, with stabbings, street fights and robberies. There is no doubt that the extended opening times of this venue, which is large, will have a huge effect on the cumulative impact."
Pizza East's application will be decided on 29 August.
EDIT: This article was updated at 12:49 on August 22 to make clear that Pizza East's attached event space, Concrete, is seeking to extend its opening hours, rather than its restaurant.