GCSE Results Day: Students across Hackney collect their grades
It's crunch time for students across Hackney today as they interrupt their summer holidays to pick up their GCSE results.
The introduction of a numerical grading system in England is in its penultimate year, with media studies, psychology and design and technology now marked from 9-1, to add to the majority of core subjects which have already undergone reforms.
The changes were brought in by former education secretary Michael Gove to make GCSEs a greater challenge, place more weight on final exams than coursework, and make it easier to differentiate between students achieving top grades.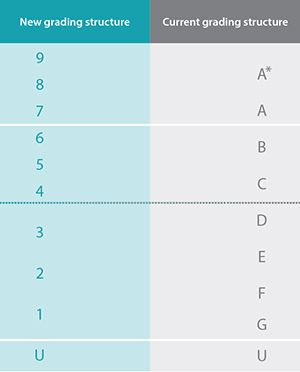 The numbers and letters are not directly comparable, but a 9 is the equivalent of an A*, and a 1 is effectively a G.
For students to pass a GCSE, they will need a 4 – roughly the same as a C grade.
Despite complaints from students and teachers over the difficulty of exams , the pass rate for England, Wales and Northern Ireland has crept up to 67.3 per cent in 2019 – a 0.4 per cent rise on last year.
The number of top grades, 7 or A and above, has also increased slightly compared to 2018 – up from 20.5 to 20.8 per cent.
So how do Hackney's pupils measure up this time round?
Urswick School is celebrating its best results since the government reforms came in.
Sixty-nine per cent of students achieved a 4 or above in English, and 62 per cent in Maths.
It is the first year the school has entered students in Mandarin Chinese, and 94 per cent earned a 5 or above, with one gaining a 9 and six others an 8.
One standout is Domingas Mendes Nandja Uare, who achieved 10 GCSEs from 9-5 despite arriving in the UK unable to speak English.
Domingas said: "Urswick has been an amazing journey for me, I learned to speak English as my fourth language and I have grown so much, most importantly I have learned to 'Believe and Achieve'."
Matilde Gomes Ocante picked up eight 9s and an A in AS Portuguese.
She said: "Exam period was a very stressful and challenging period for me and I am very proud to have achieved the grades I have today.
"I would like to thank all teachers and support teachers that have helped me through this journey. All the hard work has paid off."
Executive head Richard Brown said: "This is my twelfth year of headship and exams have definitely become more challenging during that time.
"These results are therefore a huge credit to the students and their families, and to Urswick's team of teachers.
"Our mission statement is 'Believe and Achieve'. Many of our children have overcome significant hurdles to achieve these results. We have always believed that they would be successful and these grades are a reflection of all their hard work.
"I look forward to welcoming them back into our Sixth Form where they can do even better."
Cardinal Pole Catholic School also achieved a 69 per cent pass rate at 4 or above in both English and Mathematics, surpassing last year's record of 64 per cent.
Students cleaned up in core subjects, with 84 per cent hitting a 4 or above in English, 75 per cent in Maths, and 73 per cent in Science.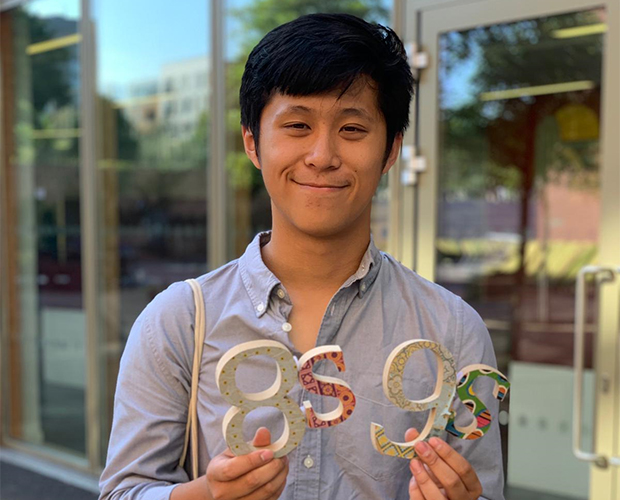 Individual success stories include Alec Lau's eight 9s and two 8s.
He said: "I'm so happy with my results, and I couldn't have done it without the help and support of the school and the fantastic teachers. I am looking forward to go on and study Further Maths, History and Economics."
Jessica Ugori, who gained three 9s, five 8s and a 7, added: "I want to thank my teachers. I've always been told I can do well, but when I wasn't so sure myself, they encouraged me so much, which helped me to get my grades."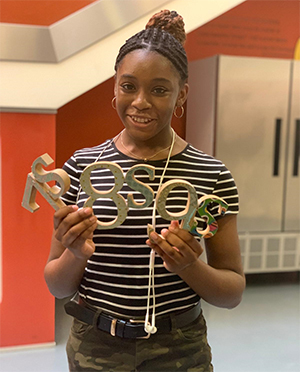 She said she's "excited" as she prepares to study Chemistry, Biology, Maths and Psychology at A-level.
Other high achievers were Amari Gutzmore with eight 9s and an 8, and Bianca Oguh with three 9s, two 8s and two 7s.
Executive headteacher Jane Heffernan said: "The impact of these results on student lives and opportunities cannot be underestimated.
"I am exceptionally proud of the students' successes and how they, and our alumni, continue to inspire our community. The dedication shown by everyone in the school is genuinely inspirational.
"We are delighted to welcome so many back in September, and look forward to sharing their future achievements."
Stoke Newington School's results have improved for the second year running, with 76 per cent of students getting 4 and above in English and Maths.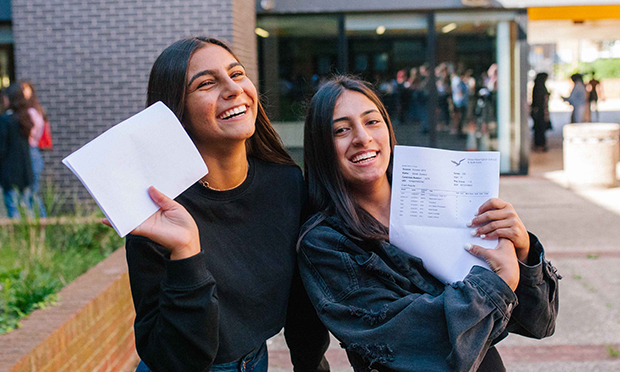 On average, 81 per cent of pupils achieved 9-4 in the core subjects of English, Maths and Science.
There were more than a hundred 9s across the full range of subjects, with five students hitting the top grade in both English and Maths.
Thirty-six of this year's cohort achieved eight or more GCSEs at 7,8,9, A or A*, and 38 per cent of students gained the English Baccalaureate – an increase of nine per cent on 2018.
Headteacher Zehra Jaffer said of the results: "This is a fantastic achievement for our Year 11s – very well done on such a great performance. We are proud of each one of our students.
"Thank you to all the staff, students and their families for the hard work, determination and commitment in making this possible.
"It is excellent to see so many young people secure such a high-quality foundation for the next chapter in their educational career."
Our Lady's High School has reported a few individual success stories.
Melisa Kelaj is celebrating a clean sweep nine GCSEs at 9-8. She will study Chemistry, Biology and Physics and History at A-level and hopes to become a scientist one day.
Blessing Babatunde who achieved a strong pass in all grades with x9 grades 9 to 5. She is staying on at Our Lady's to study Psychology, History, Biology and Physics.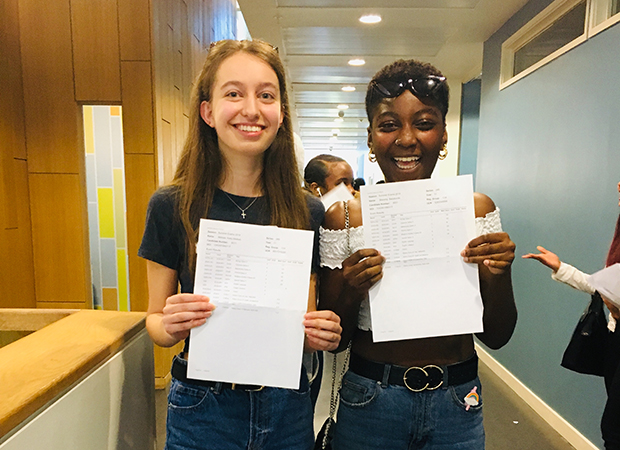 Abbie Sibayan achieved a 9 in French and 8s in Double Science, History and Maths.
She eventually wants to read medicine, and is going on to study Maths, Biology, Chemistry at A-level.
Laura Albuquerque achieved 9s in Double Science, French and History and an 8 in English Literature.
The wannabe lawyer is staying on at Our Lady's to study Politics, Economics and French.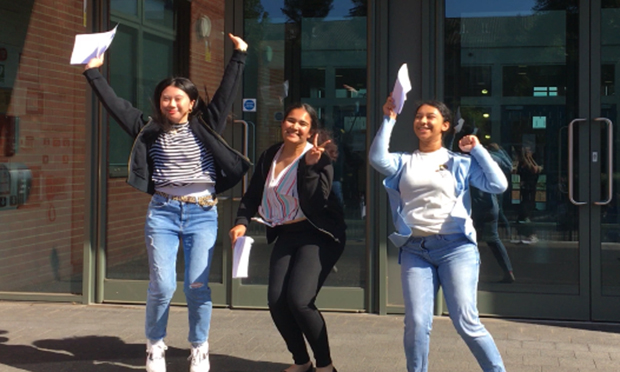 Headteacher Ms McDonald said it was "such a joy to see our girls rewarded for all their hard work and dedication".
Head Of Year 11 and assistant headteacher Ms Nye added: "I couldn't be prouder. My wonderful year group have worked tirelessly to achieve their results today. It was a privilege to be part of their journey.
"I cannot wait to see what they do next. I know they will go on to do amazing things as caring and compassionate young women."
Students at Mossbourne Community Academy enjoyed a record-breaking year, with the highest grade 9 making up 10.3 per cent of all results.
The average grade for all GCSE across all subjects was a grade 6.
Pupils cheered and wept with joy as over 40 per cent of GCSEs were awarded a 7 or above.
Almost 60 students, nearly a third of the entire cohort, received at least one 9, more than double the national average from previous years.
Most impressive is that 51 per cent of pupils achieved an English Baccalaureate, compared with 16 per cent nationally in 2018.
Star performers Ebenezer Atta Boakye and Madeleine Mensah both received a clutch of 9s and are now eager to get stuck into their A-levels at Mossbourne Sixth Form.
Ebenezer modestly described his grades – nine 9s, an 8 and a 7 – as "unexpected", adding: "The teachers and support staff really pushed me to revise and stay after school. They gave me the tools and skills I needed to do well."
Ebenezer is one day hoping to read German and Russian at Cambridge.
Madeleine, who earned four 9s and six 8s, said: "Mossbourne has been a great place to study. There is always a teacher available and even if they don't teach you they're willing to give you the time and resources you need."
Madeleine has set her sights on becoming a paediatrician and wants to study medicine at Oxford.
Headteacher Rebecca Warren said: "I am so proud and also humbled by the achievements of our Year 11s today. With the significant numbers of grade 9s I am certain our pupils have achieved some of the best results in the country."
Sister school Mossbourne Victoria Park Academy, opened five years ago, is celebrating a landmark year with its first GCSE cohort.
A strong set of results saw 82 per cent of pupils pass English and Maths.
Over 60 per cent achieved a grade 4 and above in the English Baccalaureate of English, Maths, Science and a foreign language.
Unperturbed by the GCSE reforms, three students put in an impressive showing.
Martha Modell, Dylan Luxford and Cordelia Piras-Trow, who are now looking forward to continuing their studies at Mossbourne Sixth Form college, received almost all 8s and 9s.
Dylan said: "When I started at Mossbourne I was in the penultimate bottom set for most of my subjects."
By Year 11, he was in the top set for all his classes.
Martha, who hopes to pursue a career in film and plans to study drama at A-level, said her grades "still haven't sunk in".
She added: "Mossbourne helped me by constantly supporting me through my exams. The teachers helped getting me extra time for my dyslexia and that made all the difference to my results."
Headteacher Nicholas Rutherford said: "I am absolutely delighted with the results today and immensely proud of how hard our students worked and how well they have done.
"As our first ever set of GCSE results, this was always going to be a special year for both pupils and teachers."
Mayor of Hackney Philip Glanville, who visited the school this morning, said: "I'm really pleased to have witnessed this very special results day for Mossbourne Victoria Park Academy.
"It's been five years since the school opened and it has been an incredible experience to be here with the students as they receive their results. I wish them all every luck and success in their next steps."
A fifth of students at City Academy have gained at least three top grades at 9-7, with half achieving at least one top grade.
Kai Ogden swept the board with an incredible eleven 9s.
He said: "I am grateful for the trust that my teachers had in me. I couldn't have done it without their support."
Thien Ngyen arrived at the school three years ago unable to speak a word of English and received a fantastic set of results that enables him to study level 3 courses at sixth form.
Many others achieved outstanding results and have already enrolled at the Academy to study A-levels.
Principal Mark Malcolm said: "We are very proud of the achievements of all of our students, many of whom have had to overcome significant challenges to get their grades."
Haggerston School is particularly proud of one student, for whom opening his envelope this morning was particularly poignant.
Just two years ago, Treyvaunshae Carty, known as Trey, relocated to England with his family after Hurricane Irma ripped through their home on the Caribbean island of Anguilla, leaving the 16-year-old fearing for his life.
Trey said: "I grew up in Anguilla but it was the first serious hurricane I had been though. It was very noisy and I was at my home, which got damaged and flooded. I was so scared, I thought I might die."
The hardworking teenager struggled when he first started at Haggerston 12 months ago, but thanks to the support of his teachers has seen his grades rapidly improve.
He was especially delighted to get a 6 in English Literature – his favourite subject.
He added: "I was getting Us when I first arrived and found it very hard. I could not believe how advanced London was compared with Anguilla and the school is much better.
"I also had not been in education for a while as the schools were destroyed in the hurricane."
Trey's story is just one of this year's successes as the school enjoyed improvements in grades across a range of subjects.
Headteacher Ciara Emmerson said: "Trey has overcome considerable personal challenges. He has managed to come to a new country and take up subjects that he had not studied before.
"Trey was struggling a lot in the beginning and through sheer determination he has come out with a really respectable set of GCSEs and will return to sixth form. He has a bright future ahead of him and I am proud of all the support staff have given him."
It's a bumper year for Clapton Girls' Academy (CGA), where students have posted the school's best ever GCSE results.
Pupils finished well above the national average in every subject.
Eighty-three per cent of students achieved a 4 or above in English and Maths, up five per cent on last year, and the Academy is once again in the top 10 per cent of schools in England for progress.
An astonishing 42 per cent of all grades were 9-7 or equivalent – the national average was 15 per cent.
Overall, students amassed a whopping batch of 114 grade 9s.
Top individual results include Lauryn Foster (eight 9s and two 8s) and Katia Bennamane (seven 9s and three 8s).
Lauryn said: "I am very happy with my results. CGA really helped me as everyone is so supportive and there are so many resources."
Katia added: "I'm really proud of myself! The teachers help make this possible as they were always available and kept us grounded when it got stressful in the exam period. I'll be staying at CGA to study Maths, Further Maths, Economics and History."
Grateful student Zenzele Kabara-Clarke baked a celebratory cake to share with staff and students.
She said: "I plan to study at CGA Sixth Form as they really helped and supported me to get my head down and work hard."
Headteacher Anna Feltham added: "I could not be happier with today's GCSE results. I am so proud of our am amazing students and staff.
"It's been an absolute joy to see the delight on the girls' faces as they've opened their results envelopes."
Forest School pupils have again posted impressive GCSE results.
For the second year in a row, at least 75 per cent of the school's 1,400 grades at 9-7 or equivalent, with half at 9-8.
Twenty students achieved straight 9s and 8s.
Boys performed two per cent higher than girls, bucking the national trend.
All of Forest's Year 11 pupils were also entered for the Higher Project Qualification (HPQ), a research project favoured by universities, and an impressive 78 per cent of them attained A*-A.
Head of Middle School Harriet Dyke said: "Splendid individual achievements, backed up by collective successes, mean there is a lot to be proud of at Forest today.
"Since September, I've been so impressed with this cohort's mature approach to Year 11. They are characterised by their collective determination and good humour, as well as their caring nature."
She added: "I must thank the staff at Forest who have worked tirelessly to support the Year 11 pupils, both academically and pastorally, and to their families who have also been there every step of the way."
Students from North Bridge House have had a great day, with 62 per cent achieving a 7 or above and 21 per cent getting at least one 9 – compared to 4.5 per cent nationally.
Ninety-four per cent of pupils earned a 'strong pass' of 5 or above in English Language – 100 per cent doing similarly well in English Literature and 87 per cent in Maths.
Thirty-nine per cent of grades in all subjects were 9-8.
Star student Michael Connelly excelled, gaining eight 9s and an 8, plus an A* in Additional Maths.
Michael is looking forward to continuing his education at North Bridge and has chosen to take A Levels in Biology, Chemistry, Physics, Maths, Further Maths and the Extended Project Qualification.
Another high achiever, Hongji Zhao, scored an A* in Additional Maths as well as seven 9s, including in Biology, Physics and Chemistry.
Among the many students who did well in Science was Netanya Cassidy, who achieved five 9s, three 8s and a 7 overall.
Head Brendan Pavey said: "It is a pleasure to celebrate with our staff and students who have worked so hard to achieve these results.
"My congratulations go to all of our GCSE students and I wish them every success as they take their next steps into A Levels and beyond. I look forward to welcoming back our Year 12 students in September."
A record-breaking 30 students at Petchey Academy achieved ten or more GCSEs at 9-5 – 17.5 per cent of the year group.
Sixty-four per cent of grades were passes at 4 or above.
Kyron Caesar, Ali Saif and Shalom Adama all picked up a batch of GCSEs at 9-7, with Kyron completing a clean sweep of top grades.
Science was a successful subject this year, with 100 per cent of results in Biology, and 92 per cent in Physics and Chemistry, at 5 or above.
Forty-two per cent of pupils gained at least five GCSEs at 5 or above.
Principal Olivia Cole said: "Days like today are the reason that many of us go in to teaching in the first place.
"To see students celebrating their hard earned success and being rightly proud of themselves has got to be the best part of being in education.
"We are extremely pleased with another strong set of results in the Sciences, demonstrating how strong these subjects are at the Academy."