Study Web Development or Games Programming at SAE London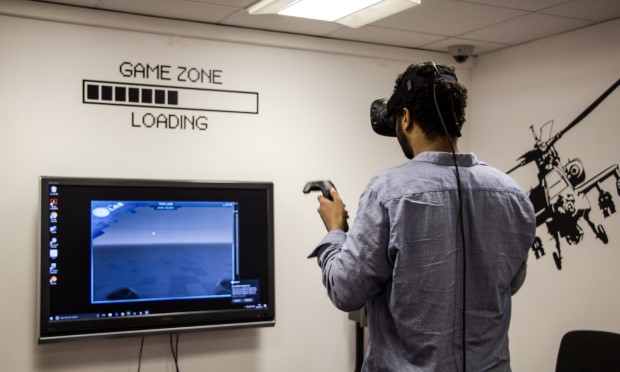 SAE London delivers industry-focused 2-year creative media degrees and 1-year diplomas in Animation, Audio, Film, Games Programming, Music Business and Web Development.
The two campus buildings are SAE House and Bankstock Studios, located in Haggerston and just a short walk apart.
SAE is one of the world's leading creative media institutions, building on a proud tradition of exceptional post-secondary education spanning 54 campuses in 28 countries.
Here are just some of the reasons why you should apply to study Web Development or Games Programming at SAE London:
1. Talented, award-winning graduates
Beat Saber
The unique virtual reality (VR) rhythm game Beat Saber has been phenomenally successful since its release in May 2018, with the team winning Immersive Reality Game of the Year at the DICE awards. The team behind the game are developers Jan Ilvasky, Vladimir Hrincar and SAE alumnus Jaroslav Beck.
Omar Khan and Geoff Angus
SAE graduates Omar Khan and Geoff Angus have set up their own successful Games company called 'No Code'. In 2017 they won a BAFTA Scotland Game Award for their adventure game 'Stories Untold'.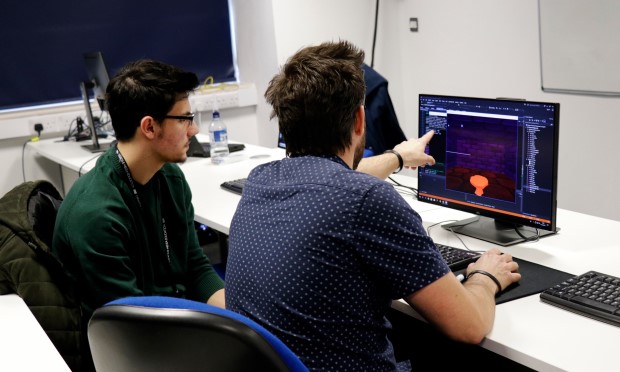 2. SAE Extra events
We regularly book free guest talks with industry professionals that give our students access to the best and brightest brains in the creative media industries.
Justin Grayston
Justin Grayston, an SAE alumnus and Google employee, delivered a masterclass to SAE London Web Development students earlier this year. He explored some of the principles, decisions and trade-offs that go into building a system for scale.
Natacha Poletti
Natacha Poletti is a Client Integration Engineer at CONVERSANT, a leading digital marketing company based in Putney. She graduated with a BSc First Class (Hons) Degree in Web Development from SAE London in 2018. An all-round creative, Natacha is also a freelance web developer and photographer. She recently came back to SAE to speak at a Creative Futures panel event, organised to give our incoming freshers a taste of the creative careers that await them.
3. Creative Collaboration
Brains Eden
For the last two years we have sent a team of keen games programmers, animators and audio students to Brains Eden, the UK's largest international student games jam. At SAE you learn to work together as a team, with the small classes meaning you really get to know your classmates.
Games Programming student Connor Swannell said: "The small classes mean you really do get a more one to one experience than if you were in a class of more than 100 students."
Programmers Penthouse
Karsten Vermeulen, the Games Programming lecturer at SAE London, hosts regular creative networking and coworking events on Saturdays called 'Programmers' Penthouse'. This event is ideal for students working on games projects who want to meet other developers and programmers to get insight and advice, and share their own experiences and ideas. From day one of their creative studies, we encourage our students to engage with industry professionals.
So what are you waiting for? Apply now.