Popular Dalston vintage shop wins right to serve 'organic wines and small-batch beers'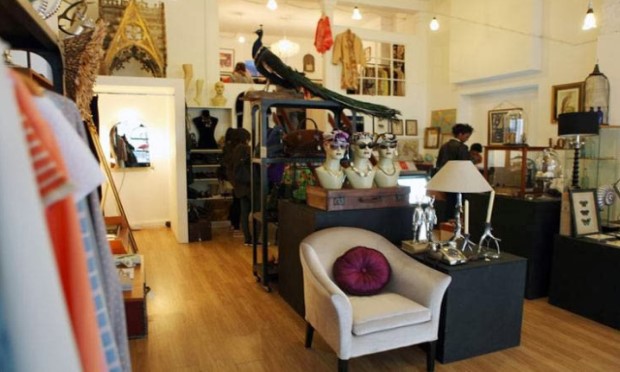 A popular Dalston vintage shop and art gallery has been granted an extension of its existing licence by Hackney Council.
Pelicans & Parrots already has an events space in its basement called Below, but will now be able to sell a mixture of "higher-end" drinks in its upstairs space, in a decision which committee chair Cllr Brian Bell said was "not taken lightly".
The venue was required to prove that it would not add to the cumulative impact of licensed premises in Dalston, a decison made after committee members were convinced of the competence and reputation of the business, represented by Bargain Hunt star Ochuko Ojiri.
The application had seen opposition from the Rio Cross Residents' Association, but Ojiri said: "We live locally, so I understand the objections, but we're not asking for excessive hours. We've had a licensed premised since 2013, the basement is licensed separately. We've had offsales since 2015, and we have a lot of support from the road directly next to us.
"We've been trading since 2010, and have been integral to the regeneration of the area. We're very proud of what we've achieved in those nine years. We've taken risks and we're proudly part of the community.
"We're going to mainly do organic wines, orange wines, small batch beers, so it will be higher-end. We want it to be local produce, so that will have an impact on the retail price."
Pelicans & Parrots being a fashion and art-oriented business, the venue now has plans to host exhibitions or pop-up events at which drinks are sold.
Rather than incorporate a bar, which Ojiri said would be "difficult to sustain", the venue, which recently featured in the New York Times as one of five places to visit in London, is expected to concentrate on "focused" events.
Licensing officer David Tuitt confirmed that Pelicans & Parrots was not a source of complaints, and that the licence was strict enough to mitigate any further impact another alcohol-serving business in Dalston's special licensing policy area would have.
Cllr Brian Bell said: "We were very concerned that we were allowing a new premises in our special policy area (SPA), and it's not something we do lightly, but on balance, we are minded to approve it.
"There should be no more than 60 persons on the premises at any one time, and the offer is personal and non-transferrable to you, and the only reason we're allowing it is that we have confidence in your current operation and if it continues to operate in the same way as it currently is, then it will not add to our SPA."