Three stolen Stik sculptures worth £300k returned to Dalston's Curve Garden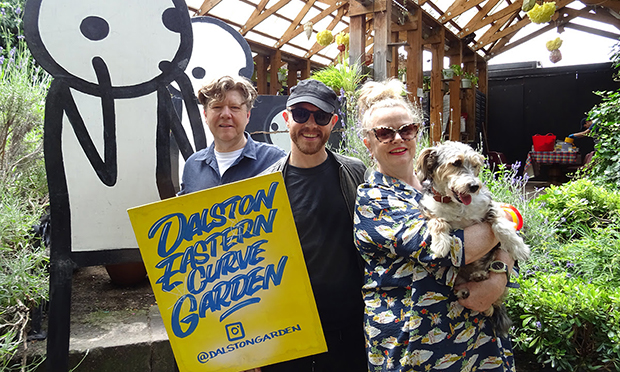 Three sculptures by internationally renowned street artist Stik have found their way back to the Dalston Eastern Curve Garden after they were stolen last year.
The pieces, worth £300,000 in total, were taken from the Curve in a night-time raid last November, just weeks after an artwork from the same series fetched £150,000 at auction for charity.
But last month, the sculptures, two of which were badly damaged in the raid, were returned by a concerned collector who wishes to remain anonymous.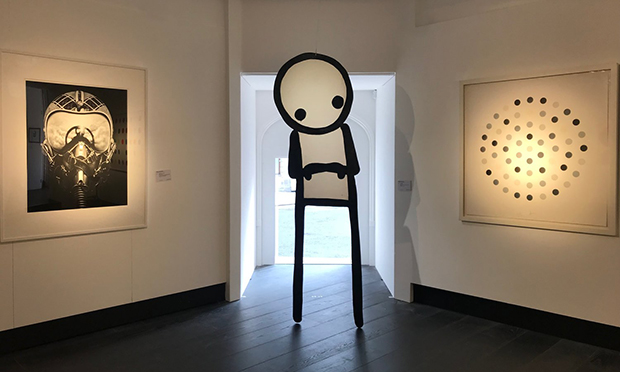 Stik told the Citizen that the theft was kept quiet after police were informed, and credited staff at the Art Loss Register, the world's largest database of stolen art, for playing a "hugely important role" in the recovery.
The Hackney artist donated the sculptures to the Curve when it first opened ten years ago.
Curve Garden co-director Marie Murray said: "We were devastated when the sculptures were stolen, they have been with us since the beginning and we are overjoyed to have them back."
Stik, who said he was delighted about the "positive outcome", added: "I sometimes authenticate the sale of a public artwork if the proceeds go back to the community they were created for, but this was not one of these occasions."
It is not the first time Stik's work has been stolen.
The artist recently had to destroy a large haul of unauthenticated pieces in protest against the misappropriation of public artworks.
This included a mural Stik created in Poland, which, along with another mural painted on the same trip for the local community to enjoy, were discovered sliced up and on sale for between £20,000 and £30,000 each at a London gallery.
The community mural is now back in Poland, awaiting a permanent home, but Stik was forced to destroy the other to remove it from the market, and he released a video of him spraying over it in black paint.