Residents line up to praise Basque restaurant Sagardi as it sets sights on Michelin star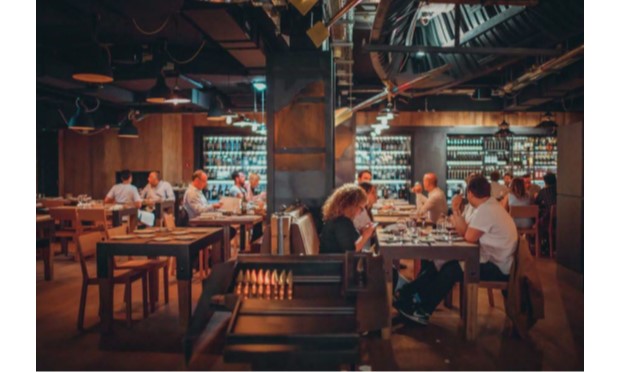 Shoreditch residents have turned out in support of a Basque restaurant on Curtain Road as it gears up to provide Hackney with a "Michelin-star experience".
Curtain Road's Sagardi will now be able to stay open until half past midnight, a council decision without which the company had argued it would not have been able to "flourish".
The venue attracted an outpouring of praise in its application, the success of which will now allow it to serve the more expansive dishes only found at its "premium" venues, which represent around a third of its over 30 restaurants globally.
One resident wrote: "As a local resident I am fully supportive of Sagardi being able to extend their license.
"Shoreditch requires a more upmarket presence being so close to the city, with better restaurants attracting better clientele to the area and Sagardi is one of these.
"Unfortunately there seems to be an influx of tacky bars and clubs attracting stag and hen do's turning our much loved neighbourhood Shoreditch into the London equivalent of Magaluf."
Sagardi London claims it will now have the ability to shoot for recognition as a Michelin-starred restaurant, alongside other Shoreditch venues such as the Clove Club, Lyle's, Brat and Leroy.
The restaurant keeps a policy of recruiting chefs locally and sending them for training in Basque gastronomy in Barcelona before their return to Hackney.
Licensed venues in Shoreditch have to satisfy the demands of Hackney Council's special police areas, proving that they will not add to the 'cumulative impact' of premises in the vicinity.
In the course of its application, Sagardi voluntarily curtailed its capacity by 20 people, cut the number of smokers allowed outside by a third, and included a provision forbidding any future holder of the licence to install a dancefloor.
Licensing restrictions brought in by Hackney Council hit the headlines a year ago, with the Town Hall recently emerging victorious in a judicial review of its policy.
Solicitor Gary Grant said: "Perhaps exceptionally, you have a whole string of residents who live very close by who are in support of it. This is one of those exceptional cases that will not negatively impact on the area.
"They say Sagardi improves the area, and to please give them the flexibility they need to continue thriving. This is a decent business, which pays well, employing thirty people of whom twenty-seven are Hackney residents.
"There are certain dishes that can take three to four hours to make, which at the moment you can get everywhere in the world apart from Hackney. We can't serve those at the moment, because we're not open long enough."