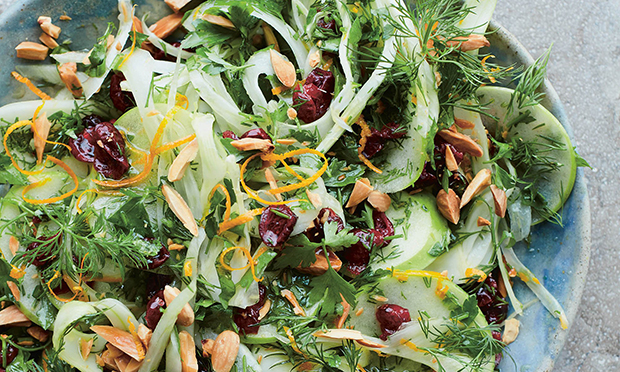 Every year the food element in the Stoke Newington Literary Festival gets better and better.
This time our treasured Hackney food writer Debora Robertson organised ten events providing entertainment and instruction, from Nigella in all her glory in the Town Hall to the irrepressible Sam Mitchell, master butcher at Meat N16, in a double act with Jenny Linford, battling against a force eight gale to explain the role of Time in every aspect of cooking and eating, and especially in the maturing and preparation of meat.
Linford's book The Missing Ingredient, the curious role of Time in Food and Flavour, is a thoroughly good read – over 300 pages of stimulating essays and interviews.
This column has a totally irrational dislike of expensive books overloaded with costly and for the most part redundant colour photographs, pushing up the price and weight beyond all reason, so to have this inexpensive and entertaining book on the kitchen table is a big bonus.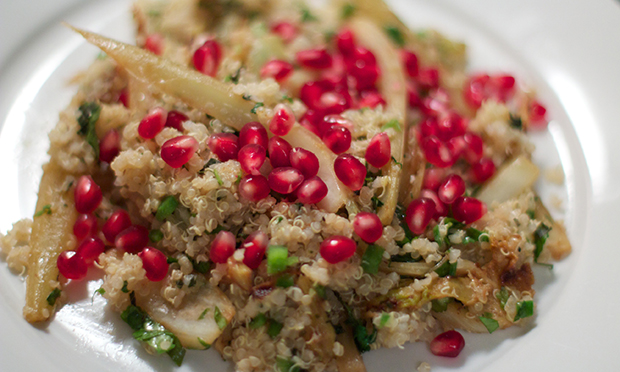 Two charismatic young authors spoke of their books on the cooking of Russia, Ukraine, Georgia and beyond, giving us a fresh look at what has sadly and quite wrongly been dismissed as stodgy lumpish food. Both Olia Hercules and Alissa Timoshkina cook with liveliness and imagination, based on family traditions and local ingredients. But we can easily get most of them here in Hackney, and will be looking at more of their cooking and recipes next month.
Hackney resident Yasmin Khan, in a deftly chaired discussion with Julia Platt Leonard, gave a brilliant account of her latest book Zaitoun, recipes and stories from the Palestinian kitchen. 
Her experiences as a human rights campaigner have given Yasmin a professionalism in handling sensitive issues, and an opportunity to enjoy food from all over the world. 
Her passionate belief that cooking and eating together can be a massive force for the good in a troubled world comes across in this lovely book, full of traditional recipes and dishes inspired by meals in family homes and restaurants.
Zaitoun is the arabic for olive, and the strong delicious fragrance of this oil permeates the cooking of Palestine, and indeed the whole of the vast area we define vaguely as the Middle East, so as a title Zaitoun links the specific cuisine of Palestine with wider gastronomic and political concerns.
Traditional Palestinian embroidery has much in common with the glowing colours of an Ottolenghi salad, simple cross stitch and basic patterns, using a wide range of coloured threads, ressemble the simple slice and chop of multiple ingredients that go into so many Palestinian dishes.
A salad made up of small cubes of beetroot, radish, tomato, watermelon, garnished with pomegranate seeds in their globules of juice, glows with different shades of red, contrasting with roasted pine nuts, palid cucumber, and black olives, has the same vibrant pattern as the garments made and worn in Palestinian villages.
stokenewingtonliteraryfestival.com