Hackney charity launches project to help dementia carers cope with 'isolation and distress'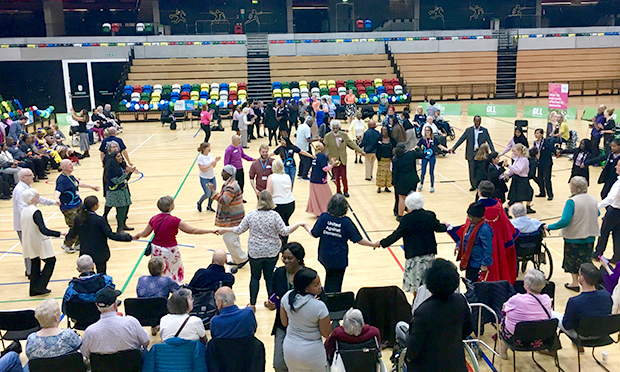 A Hackney charity has developed a brand new service for dementia carers which hopes to tackle a "general unpreparedness" for the challenges of the role.
Dementia Discussions, run by City & Hackney Carers Centre (CHCC), is an online project which aims to provide local carers with "relevant and timely information, crisis management training, future planning and social support".
The service is already up and running, and offers live question and answer sessions with experts, a crisis toolkit with solutions to common problems faced by carers, and an online learning and support network where people can meet others in a similar situation and share helpful tips and tricks.
The project has been developed by the CHCC's dementia services manager Sarah Noakes, who wants to reach out to carers across the borough.
She said: "More than three quarters of people with dementia are community dwelling, cared for by family member and friends.
"Studies have shown that dementia carers often enter into their caring role generally unprepared to manage difficult behaviours associated with the disease, the 'practical workload' and the isolation and psychological distress incurred as a direct result of the caring role.
"Given the rising numbers of people living with dementia, and the impact of caring for people living with dementia, it is increasingly acknowledged at all levels including local, national and international level, that individuals should be supported by health and social care services systems to sustain their caring role."
CCHC was set up 23 years ago by a group of carers who wanted to create a one-stop support shop for local people.
It has since grown to offer a range of needs-led services that are "accessible and appropriate".
Hackney Council recently hosted a two-week Dementia Festival as part of its ongoing efforts to make the borough dementia-friendly.
For more information on CCHC's Dementia Discussions, head to hackneycarers.org.uk