New opera for preschoolers to 'bridge socio-economic divide' in music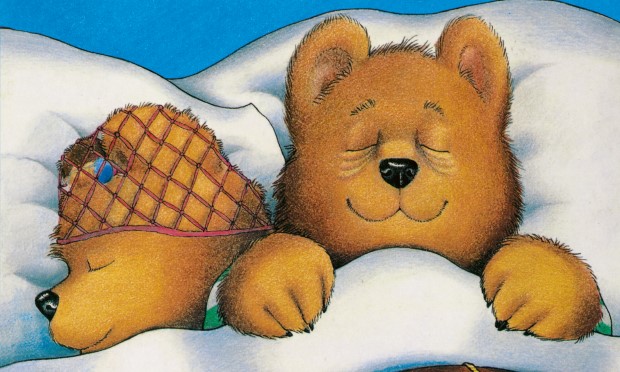 A new opera for children aged three to five is to tour east London next month – aimed at bridging the socio-economic divide in an age group whose only access to music education is through paid-for activities.
The 30-minute adaptation of Jill Murphy's much-loved picture book Peace At Last has been created by Olivier Award-winning company OperaUpClose in partnership with Gallions Primary School in Newham.
The story follows Mr Bear's struggle to get to sleep as he is thwarted by sounds throughout the house – Mrs Bear snoring, a tap dripping, a clock ticking, to name a few.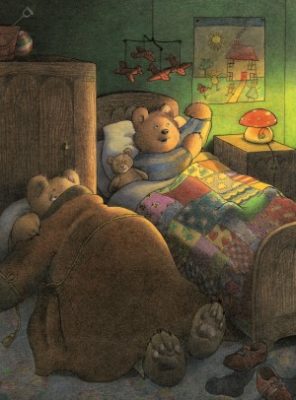 The opera will be performed by three singers, accompanied by harp, woodwind and percussion.
It premieres on 1 July at Gallions Primary, whose four and five-year-old pupils have helped create it through a series of music-making workshops.
It will then tour a number of Hackney schools from 10-19 July, before setting off across the UK to deliver performances for over 6,000 children in total.
Aimee Gardner, Gallions' head of music, said: "The children have responded so well to having the singers, harpist and clarinetist at such close and familiar quarters.
"They don't bat an eyelid, in a good way, but take their presence and amazing talent in their stride; all part of 'normalising' classical music and opera in particular."
Despite research suggesting music can boost confidence and creativity in young children, along with other benefits, the 0-5 age group is not included in the government's national plan for music education.
Instead, these children are exposed to music through extra-curricular, often paid-for activities, creating a divide between children whose parents can afford these activities and those who cannot.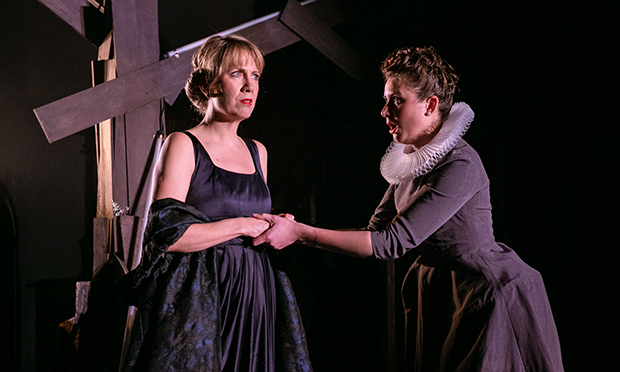 OperaUpClose says Peace At Last came about after it identified this funding gap and wanted to create an opera that could improve access to high quality musical experiences for early years students across the UK.
Hackney Learning Trust's music coordinator Xanthe Sarr said: "The response from our schools to the proposal of OperaUpClose's project was overwhelming.
"We have such clear interest and a demonstrated need for the project from our schools."
Peace At Last is backed by a creative team with a wealth of musical experience: composer Joanna Lee has worked with the English National Opera as well as the BBC Proms; librettist and director Robin Norton-Hale is also the artistic chief at OperaUpClose; and set and costume designer Sophia Lovell Smith has previously plied her trade for the English Touring Opera, famous children's venue Polka Theatre, and Spitalfields Music.
OperaUpClose performed Maria Stuarda at the Old Church in Stoke Newington in April to celebrate its 10th anniversary.
For more information about the Peace At Last tour, head to operaupclose.com/peace-at-last