Bright Kids Nursery to host open day this weekend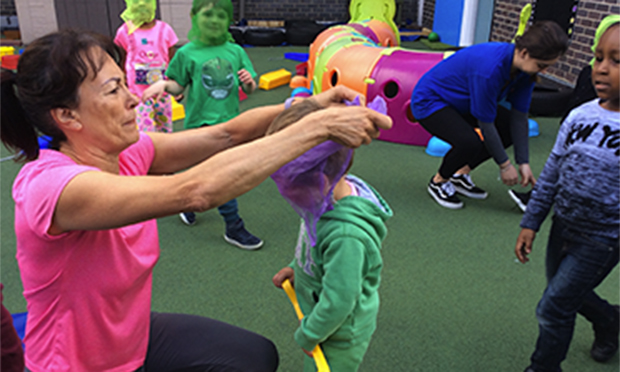 We offer free, funded places for two, three and four-year-olds.
Our nursery is situated in the Homerton area, near the hospital.
We offer full and part-time places for children, including flexible hours.
We pride ourselves in delivering quality care and education for children, from birth until the age of five.
Our purpose-built nursery has many rooms and a rooftop garden which is well used.
Children learn from a challenging environment therefore we are constantly engaging them with a new curriculum which consists of the 'life-cycle of the hen', where we incubated the eggs and children see the whole process of hatching chicks.
In the garden, children planted bulbs, beans and herbs and saw the process of growing plants.
We have created different areas in the garden to challenge children's interests, including a construction area with real bricks and stones, which the boys absolutely love and play the character of Bob the Builder.
Our 'Mud' area is well used, where children make mud pots and enjoy cooking with plants and herbs.
The 'Dinosaur' area and 'Fairy World' gives the children an opportunity to roleplay and an understanding of the world, and encourages language and social skills which are an important part of their learning and development.
Our curriculum is broad and challenging and we strive to make it fun and enjoyable, giving children a chance to learn new things.

We are an inclusive nursery and promote 'British values' by teaching children to respect each other, have tolerance and learn to take turns.
We acknowledge and celebrate different faiths and cultures within our community.
We visit places of worships within our community and our cultural days are very successful, with parents, children and staff taking part by dressing up and bringing food and dancing to cultural music.
All our meals are nutritious and healthy, and freshly cooked on site by our trained chef.
We have recently completed Stage 3 of the 'Eat better start better Hackney' programme, which makes us a healthy early-years setting in the borough.
Children need a balanced diet to grow healthy and milk intake is important part of the nutrients.
To ensure all children have sufficient milk intake we have joined the government's milk scheme.
Milk is given to children until they are five years old.
We have joined Henry Programme which is for parents or carers of children aged 0-5. The programme is aimed to develop healthy lifestyle.
Teaching children the importance of brushing and looking after their teeth is quite challenging for parents.
We have joined the 'Tooth Friendly Programme' run by NHS dental professionals, whose aim is to promote good oral hygiene. Children were given a starter kit of toothbrush and toothpaste to take home.
Many children do not have access to outdoor garden, which can hinder their physical development, so we have joined the Physical Literacy programme to increase purposeful physical play which includes 'Play across a day'.
This is a full day of fun and energetic activities which children enjoy very much and which parents can also take part in.
For parents' peace of mind, we have CCTV cameras in the rooms, so parents can view their child using mobile phone, tablet or PC.
We believe strongly in working with parents and carers and our online learning journals are accessible to parents to write observations or post pictures which the nursery will see.
This two-way process enhances children's learning and development.
For further information on our nursery, please call us on 02085101731 or email brightkidshackney@outlook.com
You can also visit us via our website at brightkidsdaynursery.co.uk