The Knight of the Burning Pestle, Barbican Theatre, review: 'Like Dario Fo on speed'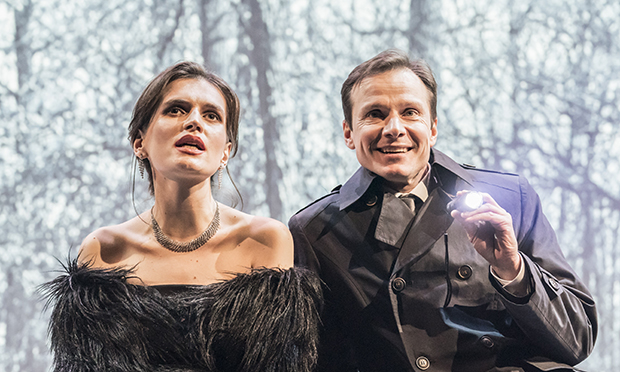 It is an age of populism when 'ordinary people' are challenging the authority of elites, citizens disdain leaders and theatre-goers demand a say in scripts the grounds that they are paying for performances.
Welcome to 1607, when Francis Beaumont's rocambolesque Knight of the Burning Pestle was first staged at the Blackfriars Theatre.
With a keen eye on contemporary parallels, Declan Donnellan and Nick Ormerod have worked with actors from the Moscow Pushkin Drama Theatre to bring Beaumont's play to life in Cheek By Jowl's new adaptation at the Barbican.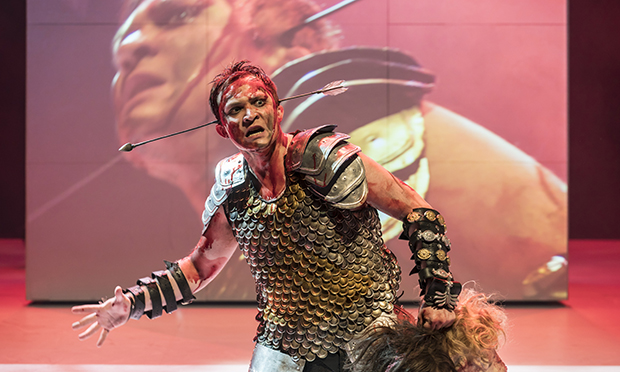 Set in Waltham Forest and its surrounds, but delivered entirely in Russian, the production offers a hilarious jumble of cultural references from Shakespearean prose to heavy metal and song-and-dance routines, medieval tropes to cockney ribaldry (and its Moscow equivalent).
As the play opens, a troupe of hipster actors is staging a drama about love and deceit, only to be interrupted by grocer George (Alexander Feklistov), his wife (Agrippina Steklova) and their aspiring actor nephew Rafe (Nazar Safonov), who intervene to demand a more entertaining chivalric plotline.
Narrative cacophony ensues, as Rafe seizes the stage in full-blown Don Quixote mode splicing through the original tale.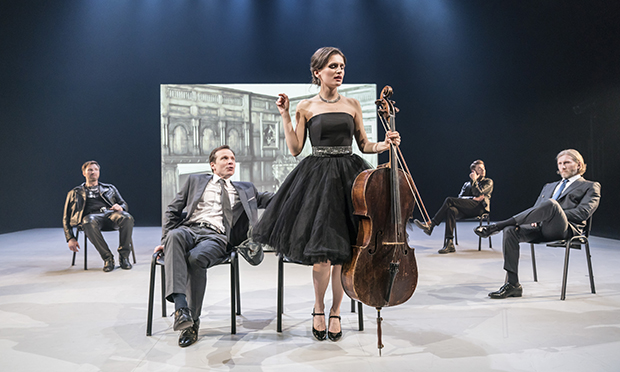 The whackiness reaches a crescendo when George delves backstage with a handheld camera to catch the actors off-guard in their dressing rooms.
What emerges is a play on three levels: the original script, Russian actors, and then the disruptive theatre-goers.
The grocer and his wife are a bit loud at times, but the audience warms to them.
Alexei Rakhmanov gives a particularly strong performance as the drunken Mr Merrythought, as does Anna Karmakova in the role of his wife.
With the production opening as King of Kitsch Donald Trump visits London, this fanciful romp through culture clashes could not be more apposite.
It takes a while to get used to old English coming out as translations into Russian (in surtitles hung a bit too high over the stage), with black and white projections of the locations, such as endless different parts of Waltham Forest.
Yet the result is highly entertaining – a bit like Dario Fo on speed. The actors seem exhausted at the end, but glad to see the audience loved it.
The Knight of the Burning Pestle runs until 8 June at the Barbican Theatre.