Hoard, Arcola Theatre, review: 'Probing foray into a close-knit British-Nigerian family'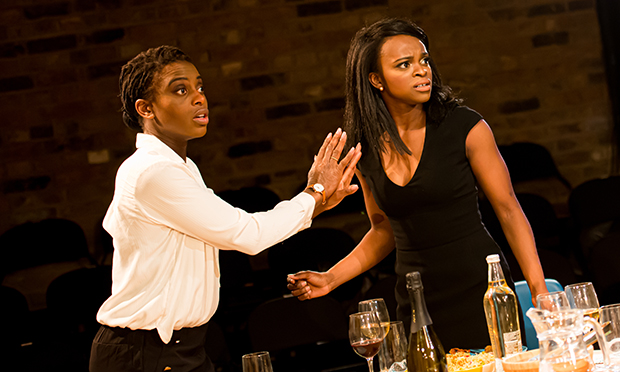 It's Friday night in an understated East London flat, and two sisters are unwinding over a glass of wine.
"I feel like Nigella Lawson," jokes Ami Bakare as she prepares chicken and fried plantains with a faux TV host simper. "Only, you know, not rich. And well, black… Nigeria Lawson. Imagine?"
The ensuing meal of at times hilarious awkwardness provides the basis for a probing foray into family relations in Bim Adewunmi's playwriting debut Hoard.
Ami (an excellent Estella Daniels) and her sensible sister Rafi (Elizabeth Ita) are preparing dinner for their youngest sister and her latest boyfriend – but an unexpected guest in the shape of their formidable mother upends their evening in a way they could never have predicted.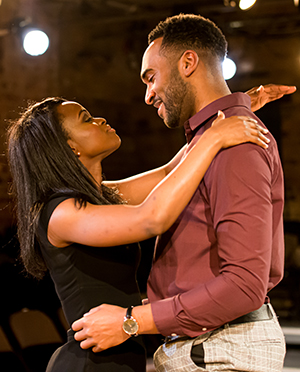 Pacy dialogue played out in the Arcola's studio theatre draws the audience into the magnetic dynamics of this close-knit British-Nigerian family, where tensions and resentment simmer fiercely under the surface.
This is no silky smooth Nigella experience.
From the outset the familiar dinner party scenario is punctuated with discomfort about stuff, while self-consciously mocking the gentrification of East London and the sisters' place within it.
As mum Wura Bakare's unannounced visit sparks the treading of many eggshells, her family are forced to explore why they hide so much from her – including youngest daughter Bili's relationship – and to confront the matriarch's taboo habit.
The nuances of hoarding – implying both a treasure to be guarded closely and an unhealthy obsession with collecting items of no value – become the central thread of director Femi Elufowoju jr's neatly staged set-piece.
Ellen Thomas as Wura holds court not only among her fearful family but also in the theatre, able to draw laughter and invoke sadness instantly with her exceptionally timed delivery.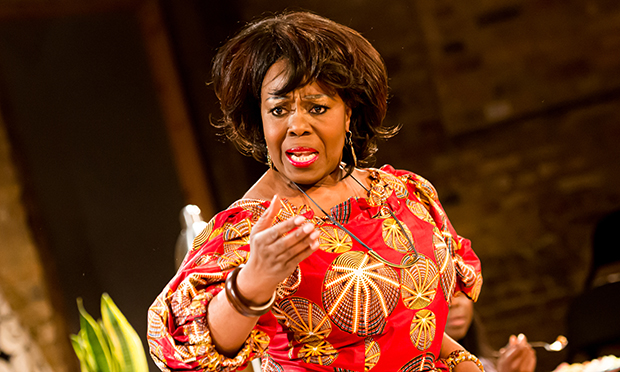 Her interrogation of Bili (an electric Kemi Durosinmi) and puppy-keen boyfriend Brian (joyously performed by Tyler Fayose) leaves us vicariously sweating as she puts him through his paces in this 70-minute rollercoaster.
As the sisters finally address the mother's hoarding, we are given an insight into another life – the one Wura had before her daughters were born.
"Am I allowed to have my own dreams?" she asks, speaking of the stock, the unending merchandise and stuff she had built up with aspirations to create a business like her own mothers.
But Wura's mental illness – "there's a documentary about hoarders on Netflix, mum" – extends beyond her own sense of failure and longing and into the physical realm of her daughters' sparse flat, void of the "stuff" they spent their childhoods trying to get away from.
The eventual papering over of cracks to preserve a plausible peace shows just how quickly the boat can be rocked – and with a bit of hope, righted again.
Hoard runs until June 8 at Arcola Theatre, 24 Ashwin Street, E8 3DL. Tickets start at £15, with a limited number available through Pay What You Can Tuesdays.