Nailed it: Hackney Council allow London Grace salon to serve prosecco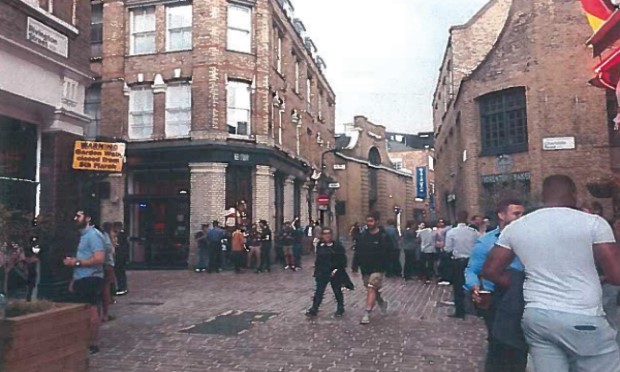 An 'upmarket nail bar and salon' has successfully navigated Hackney Council's licensing restrictions to be allowed to sell a glass of prosecco to its customers as they get their nails done.
Residents had raised concerns that London Grace, which hopes to set up a new branch in Shoreditch, would add to alcohol-fuelled crime and disorder in the area.
Founders of the brand and its representatives faced questioning at a 21 May licensing sub-committee meeting over the potential for stag or hen dos to pack out the new Rivington Street branch before spilling out into the street having "pre-loaded" for the evening.
Kirsten White, founder of London Grace, said: "In terms of the drinks aspect, only five to six per cent of our income is from drink, the majority of our turnover is from nail treatments.
"We're not going to suddenly turn round and be a busy location. Really we're just asking to serve a glass of prosecco with a nail treatment.
"I visited Shoreditch on Saturday night because I'm aware of the issues [raised by residents]. I totally understand the concerns.
"We really aren't a venue for people to come and pre-load, it just doesn't happen. People aren't coming and knocking back cocktails and glasses of prosecco."
Under Hackney's year-old licensing restriction policy, new venues must prove that they will not add to the 'cumulative impact' of licensed premises within 'special policy areas' (SPAs) in Dalston and Shoreditch.
Campaign groups warn that the new rules would act as an effective ban on new premises.
Objector Louise Garrett said: "We bought these properties on the basis of their special policy area protection that would limit the amount of licensed establishments in the area.
"The special policy area is being severely tested, and it needs to be stood up for, because it protects our rights as residents. We pay rates as well as everybody else, and we deserve this protection.
"We're getting more and more hen and stag dos visiting the area. They come for the weekend and populate the area.
"We have lots of problems once we get into the later part of the evening, and in particular around weekends. Typically we see around 500 crimes a month in the Shoreditch and Hoxton area, and it's continuously rising."
London Grace says it offers treatment tables where customers can sit and "have a catch-up with a glass of wine with friend and have your nails done", with non-alcoholic drinks on offer including sparkling elderflower and hand-roasted coffee.
The licensing sub-committee approved the application, with its licensable hours restricted to ending at 8pm.
Cllr Brian Bell (Lab, Brownswood) said: "The sub-committee restricted the hours for the sale of alcohol given that the premises is located in the SPA, and that the problems suffered by residents in this area tend to be greater.
"The sub-committee noted that the applicant has experience operating in other cumulative impact zones.
"We try to balance everyone's considerations as much as we can."