Richmond Road Medical Centre's third Healthy Mind event set to be 'biggest yet'
A Dalston GP practice is again marking National Mental Health Awareness Week with its annual showcase of the support services on offer to Hackney residents.
Richmond Road Medical Centre's Healthy Mind drop-in event, now in its third year, attracts hundreds of visitors who can enjoy on-the-spot health checks and workshops put on by local organisations.
The surgery expects this year's exhibition, which takes place from 2-6pm this Wednesday and is open to all residents and health professionals, to be the "biggest yet".
Entry is free, and forty-five exhibitors are already confirmed, including a host of new names such as Core Arts, Hoxton Health and Healthier Together Hackney.
Richmond Road's Dr Gopal Mehta said: "There will be lots of interactive stands – the Diabetes Centre will be checking blood glucose, Homerton's respiratory team will be checking inhaler technique, and Hackney Herbal will be doing a live herbal teabag workshop.
"We are extremely fortunate in City & Hackney to have access to so many fantastic services but we need to create awareness of what's available to our residents.
"That's why we encourage as many people as possible to attend!"
The event is being advertised in local pharmacies and elsewhere, and the surgery will be decked out with balloons on the day so passersby cannot miss it.
Over 300 people and 60 GPs from across the borough attended last year.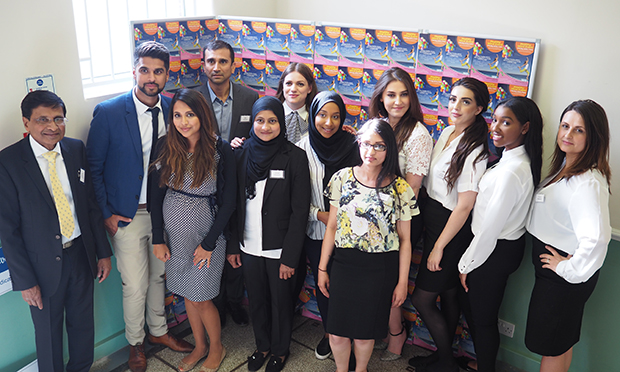 The team at Richmond Road recently found out that local MP Meg Hillier has nominated them for two NHS Parliamentary Awards – one for 'Excellence in Primary Care' and one, fittingly, for 'Excellence in Mental Health Care'.
Final shortlists will be revealed next month before a ceremony in Parliament on 10 July to announce the winners.
Richmond Road is no stranger to recognition, winning the 'Team of the Year' prize at the prestigious National GP Awards in 2017.
Dr Mehta was also highly commended in the 'GP of the Year' category at the General Practice Awards last November.
Healthy Mind runs from 2-6pm on Wednesday 15 May at Richmond Road Medical Centre, 136 Richmond Road, E8 3HN.
Entry is free and all residents are welcome to attend.
For more information, head to richmondroadmedicalcentre.nhs.uk