Local children's author Ed Vere wins highly regarded Oscar's Book Prize for 'tale of courage'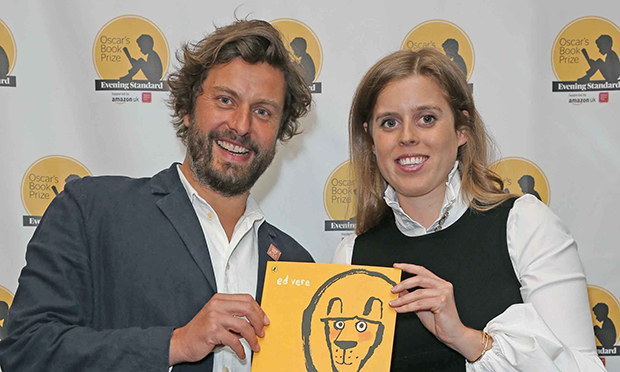 Hackney author Ed Vere has won this year's Oscar's Book Prize – created in honour of Oscar Ashton, who died in 2012 at the age of three from an undetected heart condition.
Oscar's parents set up the annual award, now in its sixth year, to pay tribute to the youngster's wild imagination, and to recognise books for under-5s that he would have enjoyed reading.
Local illustrator Vere was last week named as 2019's winner for his latest book How to be a Lion, a tale of an unlikely friendship that celebrates the power of words and the importance of having the courage to speak up.
Vere revealed that the idea struck him while on a book tour in America in the autumn of 2016 – the height of election season.
He said: "I thought, 'Maybe there needs to be a voice that can counter a voice that is going to be very powerful in the world?'
"And I thought this voice, that talks about a very narrow masculinity, is going to filter down to so many children.
"Children's books have the ability to stay with us all our lives, and if we're going to teach the next generation to be compassionate and empathetic we have to start very young."
Let's let our brilliant 2019 winner speak for himself… we give you @ed_vere #oscarsbookprize pic.twitter.com/FWxHPIXgSf

— Oscar's Book Prize (@oscarsbookprize) May 10, 2019
Vere, who has won awards for previous works including The Getaway and Banana, takes home £5,000.
He collected his prize from Princess Beatrice, who became a patron of the awards after a stint as a judge in 2017.
This year's judging panel, who had five books to choose from, was made up of Children's Laureate Lauren Child, Amazon's UK director of books Brigitte Ricou-Bellan, president of global charity Theirworld Sarah Brown, and Oscar's parents James Ashton and Viveka Alvestrand.
Child said: "How to be a Lion's artwork has depth of emotion and is beautifully executed.
"As an artist, Ed has a wonderful sense of line and energy, and it is refreshing to see a book where you can see the artist's hand in the work."
Alvestrand said the book "spoke to me", adding: "The words are beautifully crafted and have a lyrical quality to them which appeals hugely."
The four runners-up were The Way Home for Wolf by Rachel Bright and Jim Field, Ruby's Worry by Tom Percival, Almost Anything by Sophy Henn, and Baby's First Bank Heist by Jim Whalley and Stephen Collins.
For more information about the prize, head to oscarsbookprize.co.uk