Council unveils multimillion-pound plan to convert disused garages into affordable workspace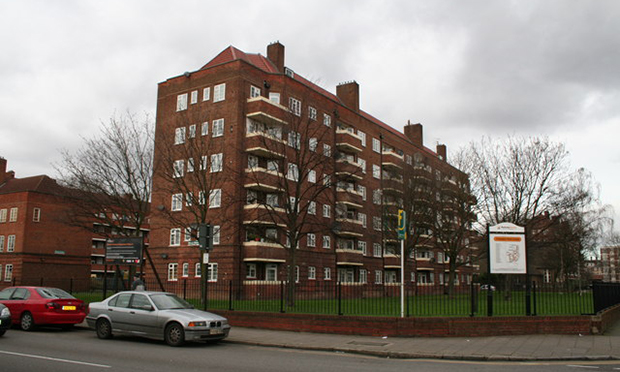 Hackney Council is eyeing up disused garages on its housing estates for affordable workspace, in an attempt to find a way around rising rents putting pressure on local business.
Two pilot sites on Frampton Park and York Row Estates are set to be converted at a predicted cost of £6-7m as part of the council's new Hackney Workspace Programme (HWP).
Work is expected to start next year and be completed by 2021.
If voted through at Hackney's forthcoming cabinet meeting, the first HWP conversions would provide 4,000 square metres of flexible workspace, with over 10,000 square metres proposed at four other potential locations.
Kim Wright, Hackney Council's group director for neighbourhoods & housing, said: "The HWP is an innovative approach to creating affordable workspace for startups, small, medium-sized and social enterprises across the borough by transforming disused assets into active spaces that will positively contribute towards local neighbourhoods."
It is understood that the HWP sites have been found unsuitable for residential conversion due to "site constraints".
There has been a 44 per cent increase in the number of businesses in the borough between 2012 and 2017.
But firms have reported being forced out by rent hikes of between 200-300 per cent.
The spaces will be let to one of the 25 council-approved "experienced workspace providers" with a proven track record in supporting businesses and offering community value, according to the Town Hall.
Whichever operator secures the contract would then be expected to let out the units at a "slightly higher" rate than they pay themselves, but still at "affordable" levels.
Looking beyond the 4,000 sqm of the garages on Frampton Park and York Row, units would be converted on Blackstone, Haberdashers and Morris Blitz estates, subject to how the pilot programme goes.
Hackney Mayor Philip Glanville (Lab & Co-op) said: "Our borough faces an unprecedented housing crisis, with around 13,000 families on our housing waiting list – 3,000 of whom are in temporary accommodation.
"Despite the desperation of families who need a genuinely affordable place to call home, the government offers very little support to local authorities to build the new generation of council housing we so badly need.
"I'm proud that Hackney is building nearly 2,000 homes between 2018 and 2022 at dozens of sites across the borough. These homes are for local people and are designed in partnership with them.
"Any secure council tenants whose homes face demolition are guaranteed the right to return to a new, modern home at a social rent, and leaseholders are offered a fair deal.
"But we also know that successful communities are not just about bricks and mortar but about amenities and opportunities, which is why this report also introduces a new programme called the Hackney Workspace Programme.
"This will deliver new affordable workspace for entrepreneurs and for small businesses to grow, helping to meet our commitments relating to building a more inclusive local economy."
The HWP proposals will be voted on by Hackney Council cabinet members on 29 April.