Historic Newington Green Meeting House shuts for a year as work begins on £1.8m revamp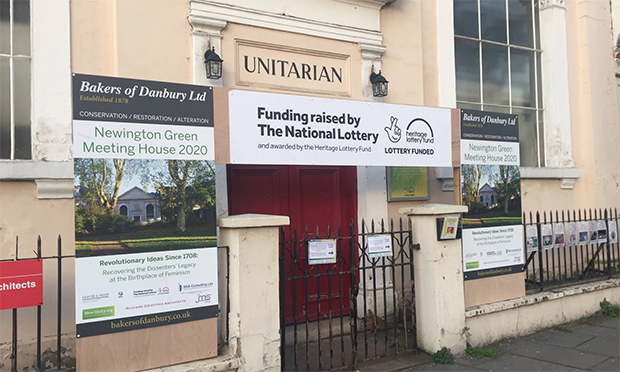 The iconic Newington Green Meeting House, which underpins the area's history of radical dissent, has closed its doors for 2019 while it undergoes a £1.8 million renovation.
The works, made possible by a grant from the National Lottery Heritage Fund, will include the creation of a new visitor centre and disabled access.
The Grade-II listed venue is home to New Unity non-religious church, whose Sunday gatherings will take place at Newington Green Primary School until construction is finished.
Staff will be hired later this year to help run the Meeting House's new visitor centre, which is being introduced so that local schoolchildren, researchers and community groups can make the most of the building's rich heritage.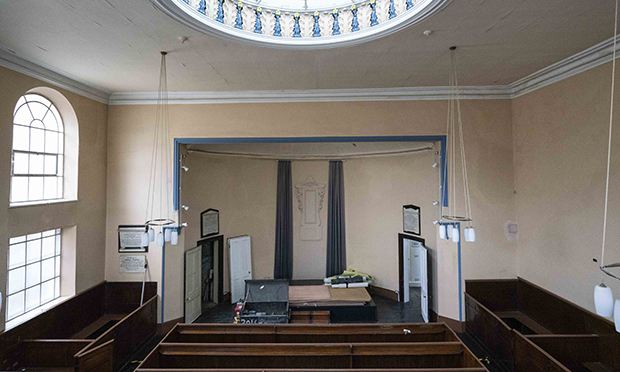 Mary Wollstonecraft, also known as the "mother of feminism", frequented the building, which was erected in 1708 and extended in 1860.
Her favourite pew has been memorialised inside the main hall, and she has a room named after her.
The Dissenters, a group that campaigned for religious freedom, social reform and the abolition of slavery, also used the Meeting House.
Its most famous member, Reverend Richard Price, hosted some of America's founding fathers inside the building – including Benjamin Franklin and Thomas Jefferson.
Rev. Andy Pakula, minister at New Unity, said: "Dissenters, radicals and world-famous campaigners have held this building close to their hearts for centuries.
"The grant from the National Lottery Heritage Fund means that we, a modern-day radically inclusive community with a commitment to love and justice, can build on that legacy."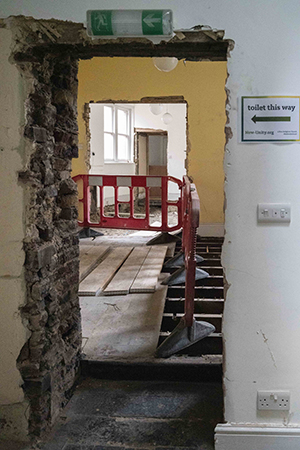 John Bates, chair of trustees at New Unity CIO, which owns the building, added: "We're very grateful to the National Lottery Heritage Fund for the opportunity to future-proof our Meeting House and act to preserve its iconic heritage legacy."
The renovation will also see office space, showers and other facilities installed, and the venue's audio-visual system will be overhauled.
Construction began last month, with the rooms now cleared and flooring removed in preparation for digging into the basement – a key part of the project.
Historic items have been delivered to the Hackney Archives for safe-keeping, and the old organ has been removed and sold to a church in France.
Stephanie Brooks, an architect who acts as a project advisor from the New Unity congregation, added: "This building has an important history, and it also has an important future.
"We're grateful for the hard work of contractors, volunteers, staff members and the wider New Unity community for their support as we kick off the renovation proceedings."
New Unity is a non-religious church whose minister, Rev. Pakula, openly identifies as an atheist. The majority of its members reject traditional religion.
The church runs a number of events and activities focused on its work towards social justice, including hosting local community group Pets Against Loneliness and running a start-up incubator.
Newington Green Meeting House is expected to reopen in February or March 2020.
To find out more, head to new-unity.org