'My doorstep was cordoned off for smoking': Arts venue opening fills neighbours with 'dread'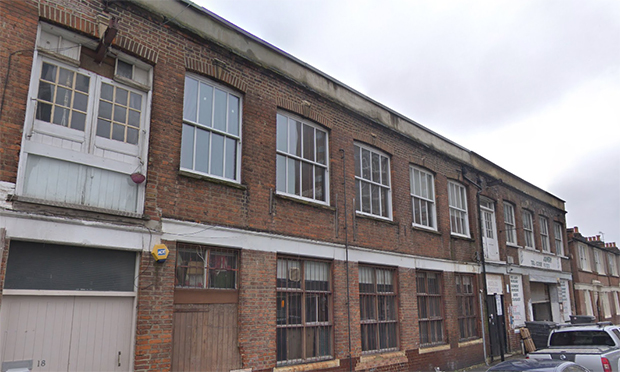 An arts venue seeking to open its doors on a residential street in Hackney is being met with stiff opposition from its neighbours.
Overlock Arts, based in a former textiles factory on Belsham Street, advertises itself as a "versatile, uniquely stylish and exciting" arts and community space, and wants a licence to hold events on a permanent basis, rather than the temporary event permits it currently uses.
However, 62 letters of complaint have been received, along with two petitions and representations from the police and licensing authority, with one saying the opening filled them with "dread".
One resident said: "They have already used the venue recently for a clubbing event and it was so noisy that people in our building couldn't sleep till past 2.30am.
"Customers at one event spilled out onto the pavement, some urinating and vomiting on the road and in the gardens opposite. This took place between 1am and 4am.
"On New Year's Eve, again customers spilled out onto the street. The downstairs venue employed smoke effects which they were unable to contain and which spread throughout the building.
"Given the track record of two very unimpressive debut events, I do not believe Overlock Arts should be granted a licence."
One neighbour added that his front door step was at one point designated as Overlock Arts' smoking area and "cordoned off".
The police have also sought clarification on the application to serve booze until 11pm.
The council's own licensing authority also seem dead set against the application, with David Tuitt, Hackney's business regulation team leader, saying: "The likelihood is that there are no measures that the applicant can put in place to successfully mitigate negative impacts on nearby residential premises bearing in mind the character of the area surrounding the premises."
Overlock, which is located opposite Trelawney Estate, is hosting its next event on 23 March featuring techno record label Arupa Music.
The arts venue also advertises itself as being available for many other uses as well as club nights, including life drawing, exhibitions, and wedding dinners.
Advertising material presented as part of a resident's objection states: "Overlock is one of London's most exciting new venues. Perfect for everything from private parties to product launches, live music gigs to rehearsal space, Overlock is a great choice for venue hire in London.
"We are a community-focused venue, looking to welcome all with a plethora of exciting events, pop-ups and arts-driven missions to further our cultural development practice within the borough."