Heart-stopping CCTV shows man narrowly avoid a collapsing roof in Stoke Newington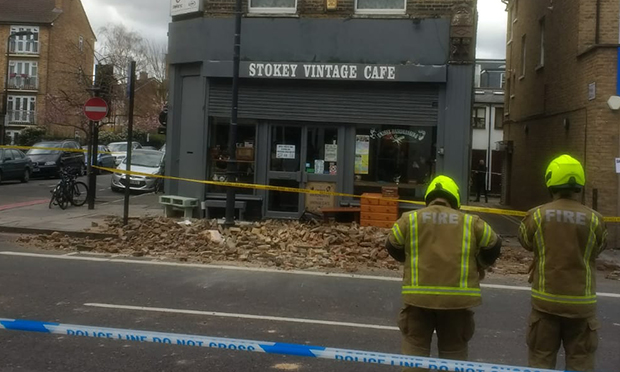 A man was a split second from being hit by a collapsing roof on Stoke Newington High Street yesterday – as gale-force winds struck the UK.
Shocking CCTV footage shows just how close he came to being crushed by falling bricks outside Stokey Vintage Café.
The video, provided by Alexandra Şöhret Marie Hamit to local Facebook page I Love Stokey, also shows a car having to swerve to avoid the debris.
One commenter said: "That guy needs to buy a lottery ticket pronto."
Another, who says she is the person in the video crossing the road moments before the collapse, added: "You never realise how death is real till you face it! That guy, God, he was only a second away from death."
Police and firefighters attended the scene and buses were diverted while the area was closed off, but the road reopened a short time later.