An Opinionated Guide to East London, Hoxton Mini Press, book review: 'Good browsing material'
"These are the places we'd tell you to go if you came to visit us and stayed in our spare room. And bought us a really nice gift."
This is the blurb describing the second (2019) edition of Hoxton Mini Press's 'guidebook' to the marvels of east London.
The pocked-sized pink volume with a fold-out map in the front cover includes 66 cafés, restaurants, shops, galleries and sundry venues in Hackney and the northern fringe of Tower Hamlets (with a small number of listings in Waltham Forest and the City of London).
The book opens with a guide-book style 'perfect weekend' of eating, drinking and culture, followed by a brief overview of neighbourhoods from Stamford Hill to Victoria Park.
Then come the listings: there is one entry per page, with a colour photo facing, not too much use of text, and an address.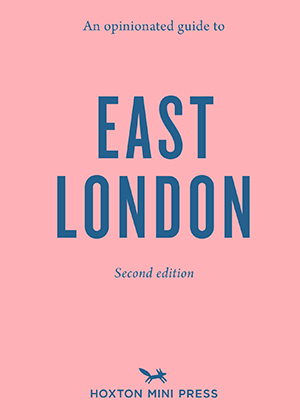 About half the entries are for eateries, and the remainder for a selection of cultural venues, including the Whitechapel Gallery, Moth Club, London Fields Lido and Hackney City Farm.
The lack of any discernible ordering principle (aside from the fact that the restaurants are mostly at the front, the shops in the middle, etc.) makes the volume less-than-useful as a quick reference guide, but it is good browsing material that will invariably produce a few small cries of 'Oh, we must try that!'.
A self-declared 'opinionated guide' is hard to fault on objective grounds. Everyone is entitled to their opinion, right?
But then that includes the reader also, and in my view the heavy emphasis on restaurants leaves too little space for galleries and especially pubs (of which there are none save those doubling as places to eat or music venues).
But as a source of ideas for a few weekends of wining, dining and wandering, you can't go wrong with this handy little guide.
An Opinionated Guide to East London by Sonya Barber (text) and Charlotte Shreiber (photography), 2nd ed., is published by Hoxton Mini Press.