Ofsted rebukes council over slip in 'quality of practice for vulnerable children'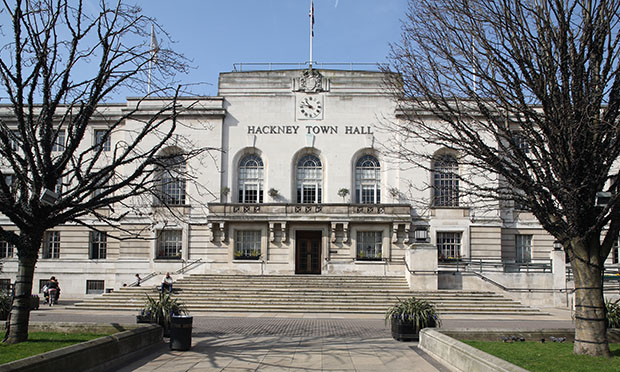 Hackney Council has received a warning from Ofsted over a slip in its "quality of practice for a substantial number of vulnerable children" over the past two years.
A 'focused visit' to the Town Hall's children's services, honing in on the arrangements in place for children in need, found that some social workers are not paying enough attention to the "lived experience" of the children within families with whom they are working.
Inspectors said this has resulted in "a significant number of children continuing to experience harm".
They also found that risk assessments carried out on male or dominant partners were "not sufficiently robust", with the ability of vulnerable women to protect themselves and their children "not adequately understood or overly optimistic".
A letter presenting the findings of the early February visit read: "While there is evidence of professional curiosity, risk is too often diluted by an overemphasis on mitigating the power imbalance between the social worker and the family.
"There is insufficient focus on what this means for the child who spends every day living in that family, waiting for their parents to make changes.
"Consequently, a significant number of children continue to experience harm.
"Thresholds are too high and decisions are too slow for too many children living in circumstances of pervasive neglect and domestic abuse, and they wait too long for adequate help and protection."
Ofsted added that "too many" cases were focused on the adults in the families being worked with, and that people only pretending to co-operate with children's services was either not identified or not being addressed quickly enough in a "significant number of cases".
The council has been called upon to take "swift and decisive action" to address the findings, specifically with regard to making timely interventions to safeguard children from harm, and to ensure greater managerial oversight to ensure that children's circumstances improve swiftly.
Hackney's children's services were last inspected in 2016, when they were judged as 'good'.
February's focused visit, not being a full inspection and focused on one area of the services, does not have a grade attached.
Ofsted reported some positive findings. Staff morale in the department was found to be high with a focus on learning and professional development within the workforce.
Most social workers were found to have a good understanding of their families and worked hard to provide support to parents to care for their children at home.
Within the report was a recognition of the council's commitment to supporting children to remain living with their families.
Senior management were also found to be open and accepting of the findings, and have committed to a swift improvement of the service.
However, the regulator did note that, in some cases, workers' opimistic determination to bring about change within families, led to "overly adult-focused work", to the detriment of children's lived experience.
In the majority of cases considered by Ofsted in the focused visit, "drift and delay" caused by a lack of timely action by children's services resulted in a "damaging impact" on children, according to the inspector.
Cllr Anntoinette Bramble (Lab, London Fields), deputy mayor and cabinet member for education, young people and children's social care said: "We will of course immediately act on the priorities from this focused visit and take its findings seriously.
"However, some of the wording in the letter is aimed at social care professionals and we're aware that it could be interpreted as meaning that children are being abused or left at immediate risk of harm. We want to make it clear that this is absolutely not the case.
"If a child is found to be at critical risk we will always take urgent action.
"Making judgements about a family's future is seldom easy and we know that there is more that we can do to enable more structured decision-making.
"We're also mindful that we need to be careful not to rush a process which has a profound, life-long impact on children and young people.
"We have a strong, skilled and committed team of social workers who will work with leaders and partner agencies to make the adjustments that are needed to get the balance right between supporting families to stay together where possible and acting decisively at the right time.
"Looking after vulnerable young people is one of the most important things we do as a council and we are determined to get it right."
Cllr Bramble added that the Town Hall is now taking steps to equip management with the tools for effective oversight of cases with a new 'performance information system', and has introduced more checkpoints within the system to further reduce the risk of harm to children.
The Town Hall has drafted an action plan to be submitted to Ofsted, a final version of which needs to be submitted to the regulator within 70 working days of the final focused visit letter.