'Enough is enough': Bus drivers for Hackney's disabled children to strike over pay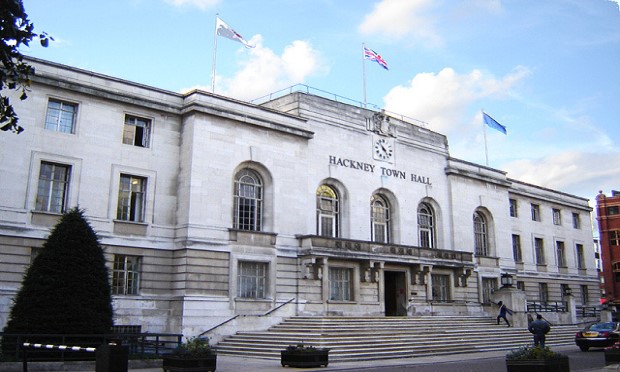 Drivers and passenger escorts of Hackney's school buses for disabled children are planning to strike in late March and early April.
The industrial action follows a dispute with Hackney Council over a claim for £50 a week compensation for workers doing split shifts, backdated to July last year.
Trade union Unite has now hit out at what it characterises as the Town Hall's "intransigence" over the issue, and warns that the service will not be able to run without its 33 members, who drive and assist children to and from school on a daily basis.
Unite regional officer Onay Kasab said: "The last thing our members want is to cause the children any distress. However, council bosses have adamantly refused to negotiate for the last nine months and, in Unite's opinion, are playing on the decency and humanity of our members that they won't strike.
"But enough is enough, as our members have to live in one of the world's most expensive cities. If these strikes go ahead because of the authority's continued intransigence, the blame will be at its door.
"We have tried to negotiate since the summer, but, so far, we have hit a brick wall with no offer at all being forthcoming."
Kasab added that the union was "leaving the door open" for negotiations to proceed in order that the strike can still be averted.
The action is currently planned to take place over four 24-hour periods, on 19 and 26 March and then on 2 and 4 April.
Cllr Chris Kennedy (Lab, Hackney Wick), cabinet member for families, early years and play, said: "Our SEND transport workers do a brilliant job and we really value them. I was particularly impressed by the complexity of the rounds they cover when I visited the depot, accompanied by the Director of Education, earlier this year. Their work is very important and we don't want to see any disruption to it.
"The existing working practices have been in place since 1991, so we're surprised and disappointed that the union is taking this action now. The contracts – at 20, 30 or 36 hours a week, split across shifts in the morning and afternoon – are more generous than equivalent jobs in other local authorities, with fixed hours and routes.
"We are unable, under existing pay structures, to offer enhanced payments – that mechanism just doesn't exist. We have to stick to our pay structure to maintain fairness across all our staff. We've explained this in the course of several meetings with the union."
Cllr Kennedy added that parents are being asked to make other arrangements for transporting their children to school on the strike dates.
Parents are asked to contact the council if they are unable to arrange alternative means of transport, though the help the Town Hall will be provide on the day is "likely to be very limited."
Note – This article was updated at 15:34 on 06/03/2019 to include a response from Hackney Council.