Brownlow Road residents complain of 'Rolls-Royce prices' in service charges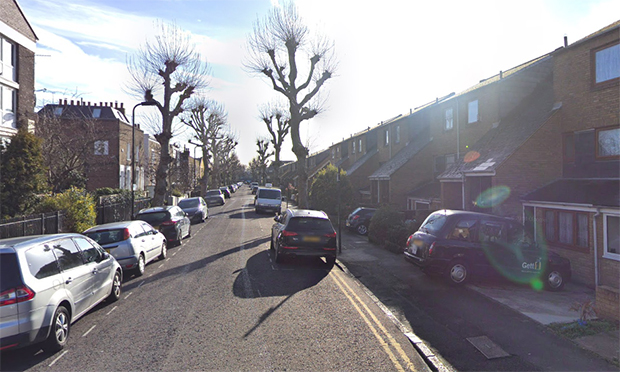 Residents on a Hackney estate are demanding the council refund service charges going back ten years.
Cllr Harvey Odze (Con, Springfield) told of residents' "displeasure with the level and inaccuracy" of the charges at a packed 27 February council meeting.
However, Hackney Mayor Philip Glanville (Lab & Co-op) argued that the deputation asking for the levys' refunding could be based on some "misapprehension" of what freeholders are expected to pay.
Resident Anthony Burton told the listening crowd to "hold on to their seats" as he read from a 17-page list of costs faced by Brownlow Road freeholders, including:
Installation of decorative panels to bins – £17,000
Removal of four noticeboards – £1,500
Repair of playground – £2,300
Burton added: "The prices go on and on. When we look at fixing a lightbulb, it's £70 or £80. We are being made to pay Rolls-Royce prices, and we don't live on a Rolls-Royce estate.
"We've had all these charges within the last year. We don't get newsletters. All we get is the propaganda newspaper [Hackney Today], which is no concern of ours.
"We've got people in Brownlow Road and all over Hackney trying to get by. I myself am now a pensioner, and I find these prices absolutely ridiculous."
The deputees claimed that council officers had revealed a lack of understanding on the difference between a freeholder, who owns their home outright, and a leaseholder, who operates under a usually long-term lease from a freeholder, and complained that they were facing "near enough £1,000 this year" in service charges from the council.
Cllr Clayeon McKenzie (Lab, Hoxton West), cabinet member for housing services, said: "Hackney Council's approach of calculating charges has been judged a fair and reasonable method of apportioning cost.
"Brownlow Road forms part of Regent Estate, and in accordance with the freehold agreement in place with the council, freeholders are required to pay a share of the cost for repairing and maintaining the estate.
"I'm happy to confirm that housing services are now in the process of reviewing its records on each property that forms a part of the estate to ensure that all Regent Estate properties are properly accounted for.
"If these checks reveal that there are any anomalies or inaccuracies in council records which have resulted in other charges, this will be corrected and credited to freeholders' charged accounts.
"I will ensure that services will go through the charges line by line to see whether they're correct or not. You should be charged for what you are supposed to be charged for, not for things which are not part of your freehold agreement."
Cllr McKenzie assured freeholders that they would be hearing from the council in late March.