When we hear the words, 'black man', what comes to mind?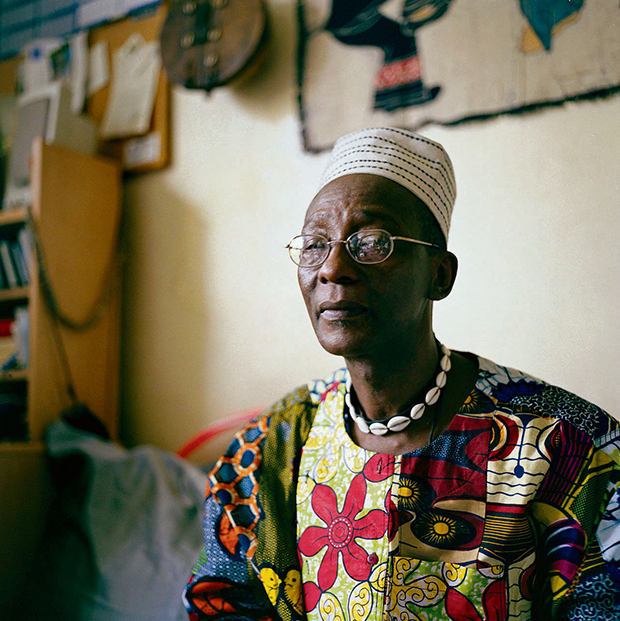 Mamadi
I think
I hadn't seen Mamadi for about ten years or more
Yet it felt like it had only been a few weeks!
His enthusiasm was contagious and inspiring.
It was also one of the first times that I felt like an adult.
When most of the times when I am around friends of my mothers
It's like the child in me steps forward to take the place of my 28 years.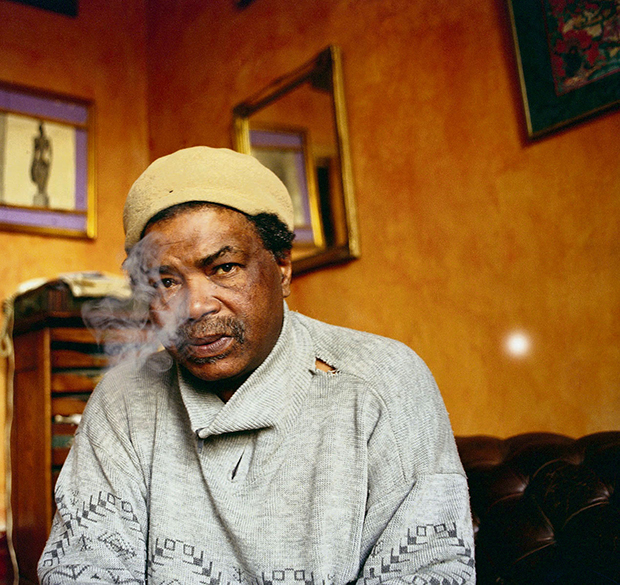 Maxwell
As a child I always thought that there was something slight odd about him
But now I see
He is just an eccentric man
One wouldn't think it to look at him
But this man is one of the greatest intellects that I know.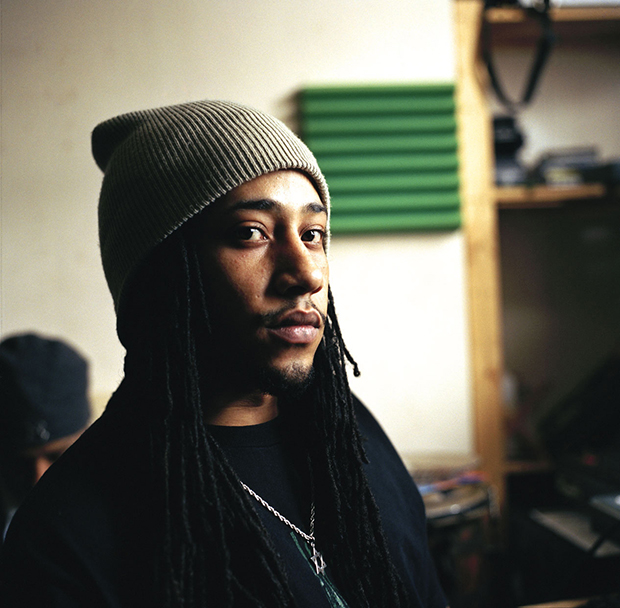 Oja
As I stood in his room come music studio
Light fading casting shadows all around us
As I stand there looking at this young man, listening to the music that he has produced, I am filled with pride. Proud of the both of us, that in our own way we are trying to say something, that we have taken what our parents have told us, taught us and made it our own.
As I stand there in his room listening to his singing, I realise that I don't know him at all.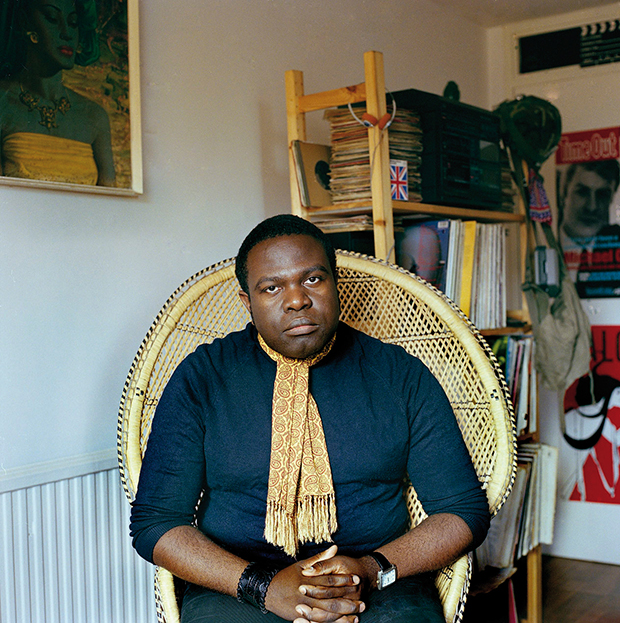 Peter
My younger sister
Malika
And I planned to go shopping for the day
So we arranged to meet up at my mother's house in
Kilburn.
We were walking past a bus stop on Kilburn High Road
When we both noticed a rather camp looking black man staring at me.
And then he walked towards us.
He introduced himself to the two of us as Peter Jackson
And told us that he was a stylist / photographer.
He then said that if I would be interested
He would like to style me in some of his clothes
And take my portrait.
It was when I was standing outside of his house
Making my silent prayer that was becoming a pattern
That I questioned what I was doing and that
no matter how important the project is to me
I know that in some ways I have been putting my at risk
Even if nothing bad has happened
With Peter.
He was the first person that I really knew nothing about.
So the prayer that I made out side his door was the
strongest one yet.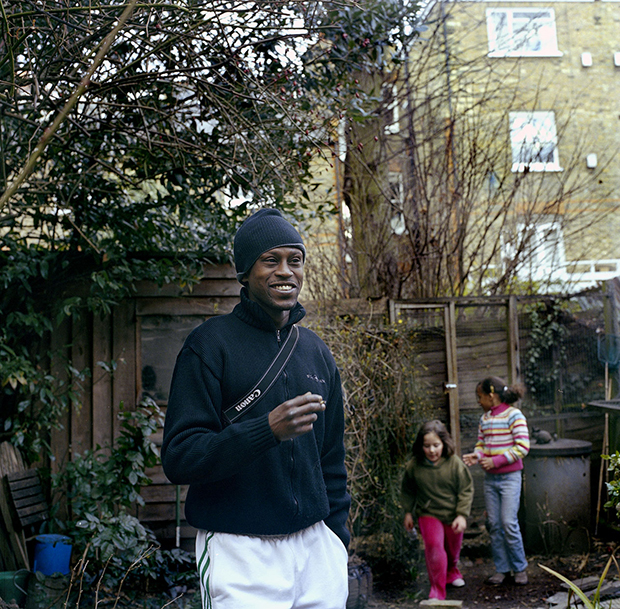 Bruce
Its funny,
As I go to photograph each person
I slowly become less nervous,
Maybe its because I start to believe in my self
And that
I really don't have anything to be afraid of.
And then I was introduced to Bruce,
A photographer.
And suddenly
I became quite nervous.
And all my insecurities have risen to the surface.
And I feel like I have some thing to prove.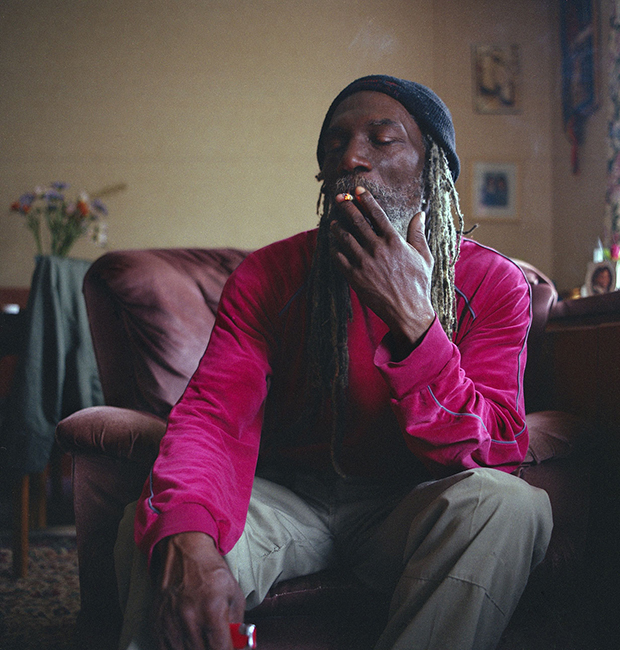 Levi
Of all the photos that I took, his was the most poignant. My father is someone that I really looked up to as a child. He was the greatest he made me feel that I could do and have anything I put my mind to.
When I was 15 he just vanished, for 8 years we had no idea where he was if he was still alive. And then my younger brother tracked him down, I was so angry when I heard, hated him, for I found no excuse that he gave was valid enough for his absence in our life, far as I was concerned he was a tramp! But I know and knew that those feelings wouldn't last long, how could I really hate him or anybody for that matter.
It was the other week that I phoned him and asked if my daughter Taitu and I could come and stay. The excitement in his voice was too much. I don't think I have heard him so happy in all my life. It felt weird driving down the motorway with him and his other daughter, he talked all the way as if he didn't want the silence, didn't want to feel the heaviness of his own words and definitely didn't want me to ask any questions.
And yet when I took this photo I welled up with a deep sadness: he was no longer the young full of life man that I remembered, he was old, old before his time.
I wanted to hug him and call him father like I used to when I was younger, but I couldn't.
At the time of original print publication, July 2008, Ekua McMorris was in her first year of her MA at the Royal College of Art, studying photography.