Not-So-Still Life tackles elderly loneliness with drawing classes
Andrew Barnes" />
A new social enterprise called Not-So-Still Life is hoping to "bring together older and younger people through shared creativity", according to its founder.
Jenny Urwin, the creator of the scheme, said that the class "aims to tackle loneliness and social dislocation of older people within Hackney, whilst also giving younger people a chance to connect with their older neighbours."
Participants will need to break out the green inks, paints and pencils, as the next event will tackle Botanical Drawing, with an array of plants to try your hand at capturing on paper. This class will be held at community centre Core Clapton, on Saturday 11 November, 11am- 1pm.
Art supplies, tea and coffee will be available, and the organisers are keen to emphasise that you don't need to be the new Manet, or even have any drawing experience at all, to enjoy the session. Urwin is a community arts veteran, and will be happy to offer tips and a helping hand.
Tickets, at £6 standard price or £2 for those aged 65 and up, will be available on the door, or you can get them now from the Eventbrite page.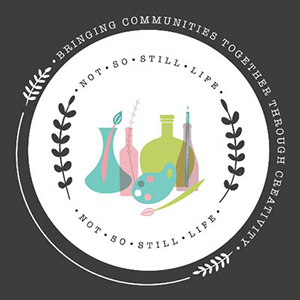 National foundation UnLtd helped fund Not-So-Still Life, through one of their Hackney Connect 'Do It' awards.
Indeed, these are boom times for social enterprise in the borough: just last week, Hackney was awarded Social Enterprise Place status by Social Enterprise UK.
Not-So-Still Life: Botanical Drawing takes place at Core Clapton (161 Northwold Rd, E5 8RL) from 11am to 1pm on Saturday 11 November. Follow Not-So-Still Life on Twitter, and buy tickets here