Hackney Council should be held to account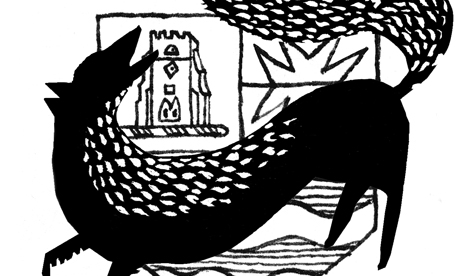 Newspapers are often accused – sometimes rightly – of ignoring complexities and printing instead simplistic narratives that present all issues as binary conflicts. Such conflicts, it is said, are the hack's stock in trade – and if that is true, the situation this newspaper finds itself in is nothing short of journalistic gold dust. "It's the Council vs the Hackney Citizen," the headlines might read. Hackney Council has threatened the Citizen with legal action following our publication of a recording in which a council employee wrongly informed the caller that there was no Conservative candidate on the mayoral ballot in the recent election.
Exposing the Council's blunder was clearly a matter of public interest, yet in their first letter to us the Council demanded that we remove the recording "and any transcripts" from our website. Interestingly, the Town Hall claimed our recording breached data protection rules and infringed the rights of the Council employee who had been recorded – even though said employee is unidentifiable in the recording and had given the misinformation in a public-facing role and professional capacity on behalf of the Council, after going off to consult with staff in the Electoral Services department.
This is not the first time the Town Hall has come into conflict with this newspaper. Earlier this year it was reported by other local media that Hackney Mayor Jules Pipe had waved a copy of the Citizen aloft in a full council meeting, asserting that our paper was "a lying little rag." Neither at the time nor since has Mr Pipe advanced any evidence to back up this assertion.
If the Council can threaten to sue the Citizen for publishing evidence of its election blunder, perhaps the Citizen is entitled to sue the Council for defamation.
We believe the Town Hall and Mr Pipe have let both the public and themselves down in these two cases. They have acted against their own interests; they have exacerbated the negative publicity that has come their way by adopting a confrontational stance.
Politicians – or anyone else – are perfectly entitled to disagree with what a newspaper prints. But they are surely obliged to explain why they disagree with it. Hurling threats or unsubstantiated accusations is not the way to win an argument.
Related stories:
The improper and disgraceful conduct of Hackney Council (Jack of Kent blog)
Hackney Citizen launches fighting fund for legal battle with Council