I Am Not Raymond Wallace, Sam Kenyon, book review: 'Elegant story of how shared values can both eviscerate and nurture'
Sam Kenyon's debut novel is a lyrical triptych of tragic passion, stifled identity and making peace with the past.
I Am Not Raymond Wallace, to be published in September by Dalston-based Inkandescent Press, sees the the writer and composer turn his attention from stage to page.
Kenyon is best known for his 2018 musical Miss Littlewood, based on the life of bombastic theatre director Joan Littlewood.
His novel's protagonist is necessarily more reticent, and through him Kenyon gives us an elegant story of how shared values can alternately eviscerate or nurture.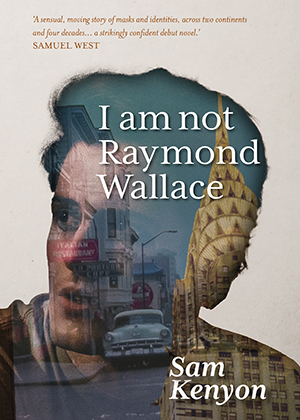 Fledgling English journalist Raymond Wallace lands an internship in 1963 New York and is assigned an article about still-illegal homosexuality.
Through his research, he finds both himself and Joey, his life-long love. But the 20-year-old is torn between who he wants to be and the identity that family and society have carved out for him.
As the legacy of Raymond's struggle reverberates through the lives of his son and his lover, the novel explores how men have negotiated social worlds, from the time when gay sex began to be legalised to the point four decades later when it became widely unlawful to discriminate on grounds of sexuality.
In moving prose and deftly-sketched scenes, Kenyon appeals for us all to be aware of how our attitudes expand or restrict the spaces in which others configure themselves.
Raymond's plight is not simply that his desires are illicit, but that he has, as he says, "ingested" society's prejudices and withdrawn from himself.
Though personal salvation may not be within his grasp, the career he forges as a writer allows him to bequeath understanding of this ageless predicament to future generations.
As he puts it: "The past is not to be thought away. It is to be studied and plundered, researched and interpreted, warts above all."
I Am Not Raymond Wallace by Sam Kenyon is published by Inkandescent Press, ISBN: 978- 1-912620-22-7; RRP: £10.99.