The Getaway, Ross Armstrong, book review: 'Summer sizzler with a twisty plot'
Now that the holiday season is in full swing, you may be keen for a bit of a romp. The Getaway, a new thriller by Stoke Newington-based author Ross Armstrong, is just the kind of story to relax into.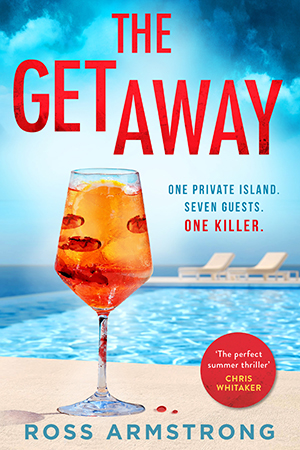 The novel's classic Agatha Christie conceit starts it off with retro flair: there are eight people on the private Greek island of millionaire Robert Rathwell, and one by one they begin to die.
The killer can only be among them, so it is calculating 'lifestyle assistant' Isabelle, or sociopathic son JR? Perhaps it might be jaded trophy wife Sophia, if not hired 'father figure' Ben?
Everyone seems to have something to hide, and something to fear. Slowly their secrets come to light, and we follow the narrative thread out of its labyrinth.
With a twisty plot and nice turns of phrase, this summer sizzler would make great beach reading.
The Getaway by Ross Armstrong is published by HQ, ISBN: 978-000-8232-511; RRP: £8.99.