'Hammers to brushes, metal to paint': Seven local artists celebrate history of former factory in Hackney Wick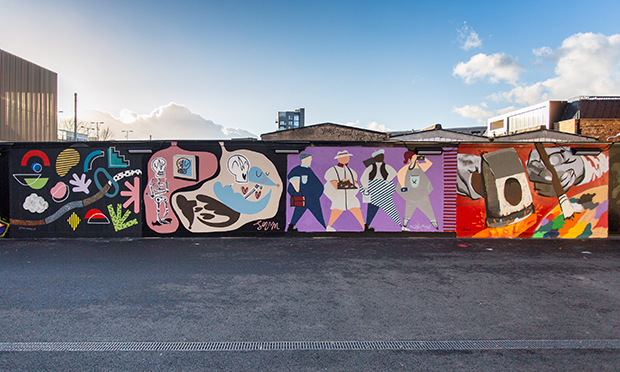 Seven local artists have tried to recapture the magic of a former metalworks in Hackney Wick by decorating the hoardings put up by developers at the site.
The artworks feature a stone worker, metallic paint, tools and machinery, industrial-style graffiti, and more – all in tribute to the factory's history.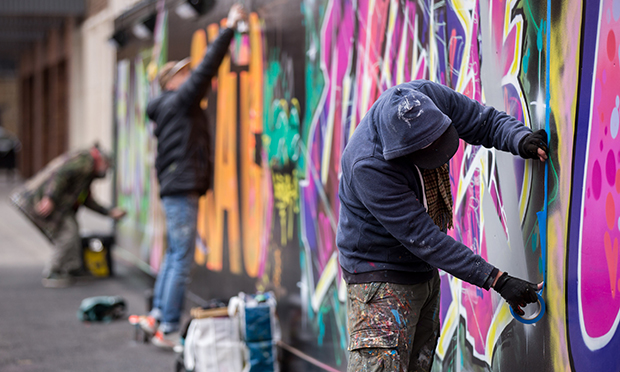 The original metalworks was set up by Solomon Spegelstein back in 1923. His company, Stone Brothers, is still going strong today, and is run by his great-grandson James Stone.
The seven artists were commissioned by developer Telford Homes, which has built Stone Studios – a mix of housing and studio space – on the former Stone Brothers site.
The developer went to local community interest company Creative Wick for help in producing the work, giving it a brief to recapture the spirit of the factory.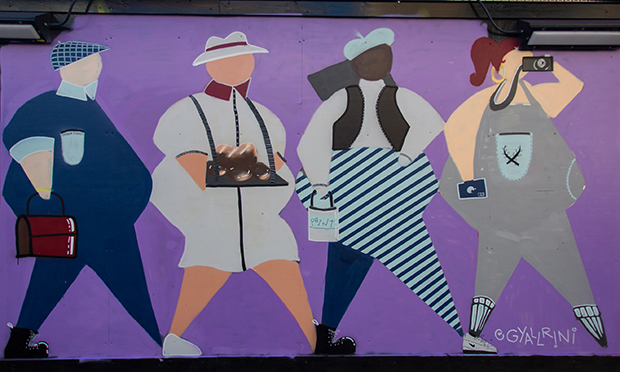 Amber Joy, a Bradford-born artist now based in Hackney, said of her work: "Starting with the origins of the studio in the industrial ages, we have a stone worker in his uniform running through to a bagel baker.
"As we reach the age of the warehouses, we see an artist using the live-work creative studios. Then we end with a representation of modern inhabitants and digital creativity, representing how the rich culture and creative history surroundings now attracts many tourists and other creatives."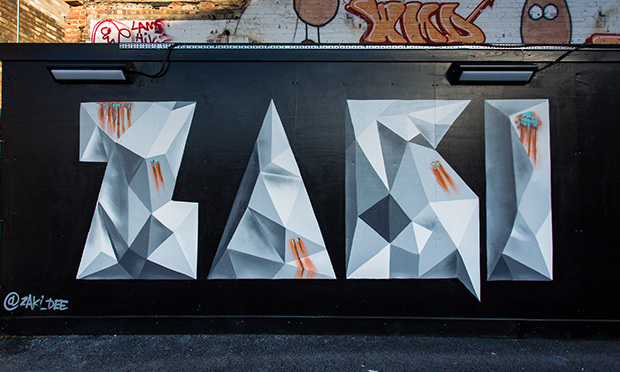 Street art trio Zaki, Snatch and .Epod were inspired by the materials used at the factory.
.Epod said: "Zaki's represents the raw copper ore, while Snatch's represents the finished and weathered brass (or bronze) sheet metal. Both feature the verdigris oxidation always found on those metals.
"We wanted to allude to the industrial history of the whole area – the Victorian and early 20th century metalwork girders, roofs, and bridges etc, plus all the craft workshops that have always been here."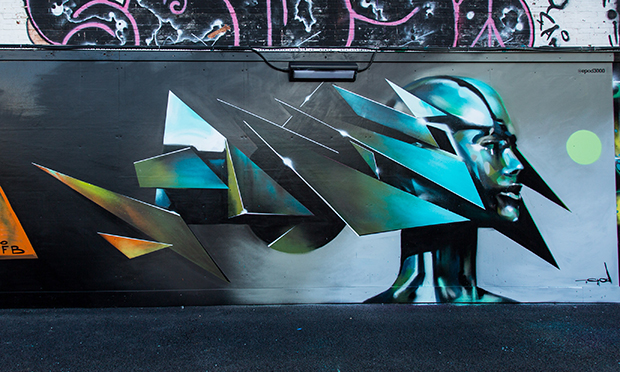 .Epod added: "My idea sits well next to Zaki and Snatch's, blending the colours used, and forging the steel into something that looks very polished and futuristic."
A hoarding decorated by Demi, whose Instagram page describes their craft as 'playing with street art and augmented reality', shows a hand using a hammer and another using a paintbrush.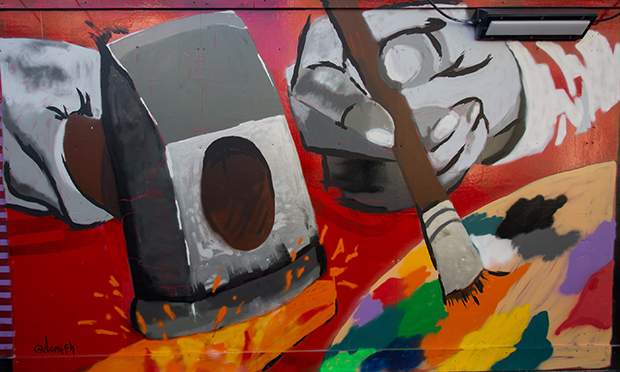 The artist said: "Warehouses once filled with metal forgers are now filled with artists. Hammers to brushes, metal to paint, steel to acrylic, crucibles to canvases."
The other artists involved are Squarms and Mona Sharif.
The hoardings are expected to remain in place until early 2023.