Haggerston bookshop to defend its title as London's best independent at British Book Awards 2022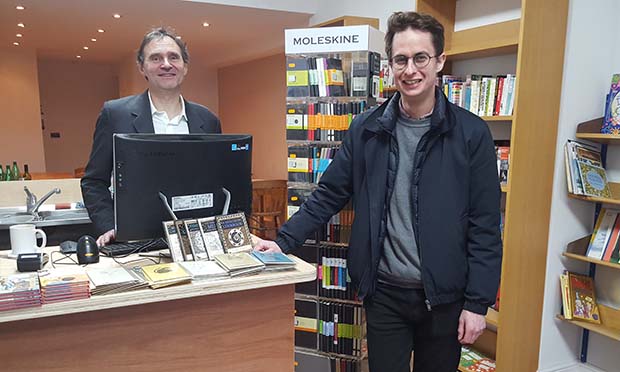 A bookshop in Haggerston is out to retain its title as London's best independent after being selected as a regional finalist at this year's British Book Awards.
Burley Fisher Books, located on Kingsland Road, is at the heart of Hackney's thriving independent scene and has built a big reputation in the industry since opening in 2016.
Founders Jason Burley and Sam Fisher used the Covid lockdowns to renovate the premises, creating a state-of-the-art shop and a successful e-commerce wing.
The shop is up against Islington's BookBar, Crouch End's Pickled Pepper Books, The Children's Bookshop in Muswell Hill, and Village Books in Dulwich – overall winner in 1992 – for the coveted prize.
Finalists will compete to win their region first, with the winner then vying for the overall prize.
The awards, also known as the Nibbies, are an opportunity to celebrate both local businesses and bookshops, and in particular celebrating the shops that are bouncing back following the coronavirus pandemic and the lockdowns that forced independent shops to close their doors.
Tom Tivnan, managing editor of industry magazine The Bookseller, which runs the awards, said: "The received wisdom in the book trade when the pandemic first hit was that independent booksellers might be the most vulnerable. They have proved anything but as through close ties to their communities, indies have flourished for the last two years.
"This year 's Independent Bookshop of the Year regional and country finalists reflect a broad diversity across the UK and Ireland with the thread of innovation running through, no matter if they are one of the UK's most venerable indies or one of its newest."
Winners will be announced at a ceremony on 23 May 2022, which will also be available to stream for those unable to attend in person.
For more information, visit thebookseller.com/awards/the-british-book-awards.