Stonewall FC and Clapton CFC to meet tomorrow in 'marquee fixture' celebrating LGBT+ history month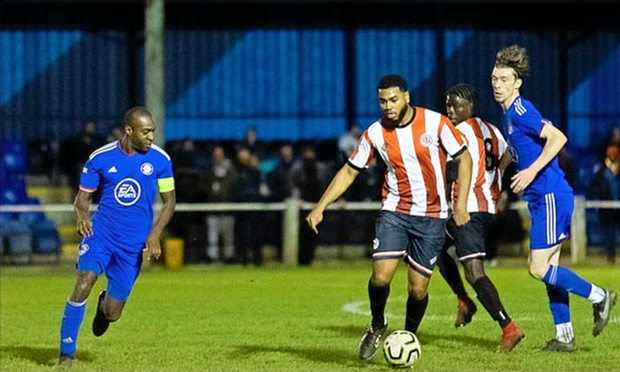 Stonewall FC are set to take on league rivals Clapton Community Football Club in a local derby that will also celebrate LGBT+ History Month.
Stonewall, the world's most successful LGBT+ football club, will play their friends and allies at Clapton at the London Marathon Community Track for the first time on Saturday 12 February.
The match will be a hotly contested, with Stonewall just two spots below third-placed Clapton in the Middlesex County Premier Division.
The sides have a well-documented rivalry, but this game promises to be different, with the fixture spotlighting LGBT+ rights and excellence.
It will be Stonewall FC's dedicated fixture for its Football v Homophobia campaign, which seeks to end discrimination based on sexual orientation, gender identity, and expression across all levels of football.
Stonewall FC chair Alex Baker said: ''We're delighted to welcome Clapton CFC to the London Marathon Community Track in a marquee fixture to mark LGBT+ history month and Football v Homophobia Month of Action.
"While these local derbies are always competitive on field, it means a great deal to us to have allies off the field with shared values and a common belief in the power of football to make lasting social change.''
The last time the two sides met was at Walthamstow's Wadham Lodge. Despite resulting in a 0-0 draw, the match drew in hundreds of fans from across north and east London.
Organisers hope tomorrow's match will be a thrilling spectacle.
The game kicks off at 2pm at London Marathon Community Track, E20 2ST.
Register for free tickets here.