Hackney Winter Night Shelter appeals for volunteers with 'demand high'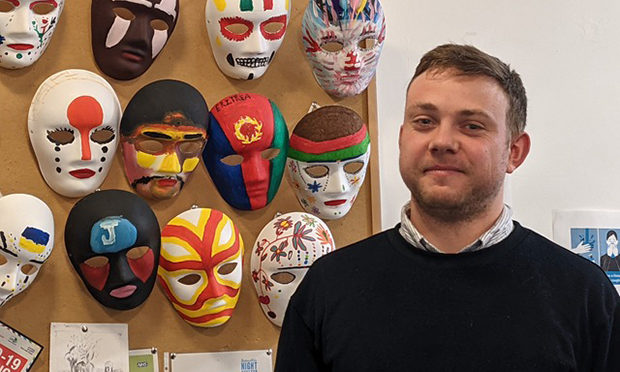 The call has gone out for more volunteers to help make Christmas at Hackney Winter Night Shelter (HWNS) extra special.
The shelter is marking its 25th birthday this month and staff and volunteers are getting ready for the festive season.
Over 160 volunteers lend a hand – with 70 needed every week.
The group help to run two shelters in Hackney, including one for women only, which offer people a place to call home until they are able to move on.
This year HWNS is celebrating its first Christmas in a static base, which is "1,000 times better for guests" according to interm director Henry Brown.
It moved into the temporary place this autumn and guests are referred by other organisations in the borough, including Hackney Migrant Centre, Crisis and St Mungo's.
There is space for up to 25 guests at a time.
"The demand for our services is high," said Brown.
Some guests end up using benefits, whilst others have no recourse to public funds.
The pandemic has also had an impact.
Support worker Dexter Holloway said: "We have had a lot of guests coming through who have been evicted during the pandemic and were unable to pay rent."
He said that the once guests arrive, "by day three they are relaxed".
"Everyone is friendly, everyone is kind, we have a non-judgemental approach," he added.
And guests are offered support when they move on to a permanent home.
"We want to break the cycle, and people do not bounce between shelter to shelter," said Holloway.
Brown would like to hear from people who can join the roster of volunteers over the festive season.
Volunteers get training and never work alone.
The shelter is looking for people with "empathy and understanding of homelessness as an issue".
Brown added: "We are putting a real big shout out for volunteers to help over the Christmas period."
To find out about volunteering, contact info@hwns.org.uk.
Hackney Council asks people to contact Streetlink if they are concerned about people sleeping rough, and to get in touch with the council if they are at risk or know someone at risk of homelessness.