Hackney Citizen wins Independent Community Newspaper of the Year at the national newsawards 2021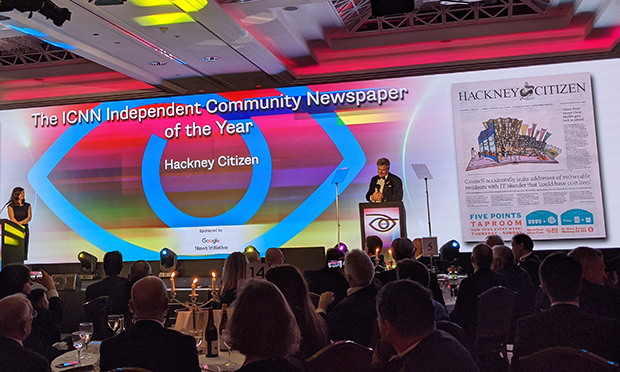 Hackney Citizen's editor-in-chief Keith Magnum has thanked his team and the paper's loyal readers after a big win at the national newsawards 2021.
Magnum collected the Independent Community News Network's (ICNN) Newspaper of the Year award at a ceremony at the Royal Lancaster Hotel last night.
The judges wrote: "First produced in 2008 and today with a print run of 10,000 copies, the Hackney Citizen was a clear winner; a pioneering newspaper with an uncluttered layout, great design, bold images, and good use of colour.
"It's a bright, interesting read with exceptional print quality and cultural mix."
The paper was also highly commended in the Niche Market Newspaper of the Year category – an award it won in 2019 before the newsawards took a year out because of the pandemic.
Magnum said: "We're delighted to have won the ICNN Newspaper of the Year 2021 award, and be nationally recognised for the quality of our work.
"We are also pleased to have been shortlisted and highly commended for the Niche Market Newspaper of the Year 2021.
"A huge thanks to our stalwart managing editor Max Eckersley, who puts the paper together every fortnight; our sales head Ben Cawthra; our BBC-funded local democracy reporter Julia Gregory; our regular contributors Lizzie McAllister, Francisco de la Mora, Kate Poland, Gillian Riley and Gabriel Wilding; our printers, Iliffe Print; our designer Paul Coomey; and, of course, our loyal readers and supporters."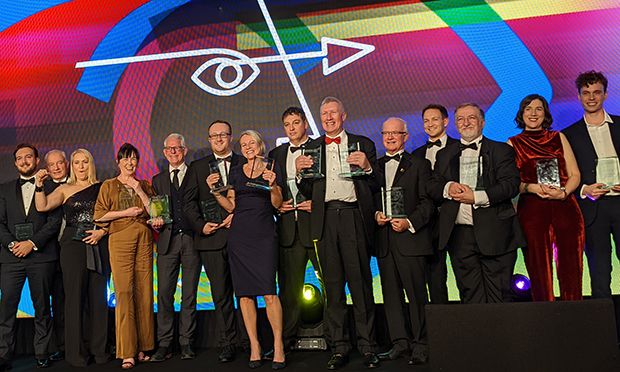 He added: "I must also thank Emma Meese and Matt Abbott at the ICNN and category sponsors, Google News Initiative."
The paper faced stiff competition in the ICNN Newspaper of the Year category from fellow nominees EC1 Echo, Enfield Dispatch, KCW London, The Edinburgh Reporter and Waltham Forest Echo.
The Citizen was also up for ICNN's Community Website of the Year prize, which went to Isle of Wight-based Island Echo.
The ever-popular Cage & Aviary Birds won Niche Market Newspaper of the Year.
ICNN is a group of independent news providers, including the Citizen, which are community-focused and "uphold high professional standards, including accuracy, transparency, integrity, accountability and fairness".
The newsawards, formerly the Newspaper Awards, are the "only awards that are dedicated to celebrating the best in news media print, technology and business innovation".
For more information, head to newsawards.co.uk.