Hackney Comedy Experience, EartH, stage review: 'Hilarious takes on ageing, climate anxiety and Catford – peppered with uncomfortable moments'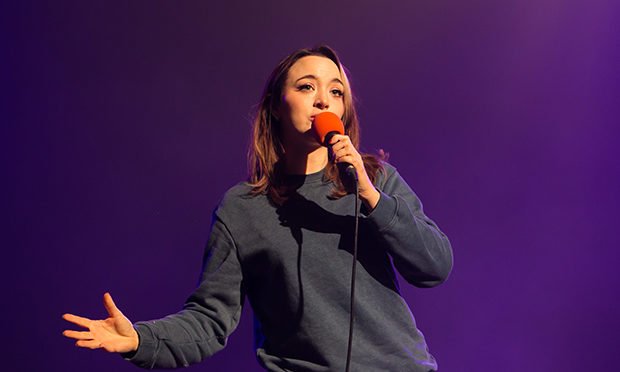 The Hackney Comedy Experience took over the vast, magnificent space at Dalston's EartH last Friday for an evening that promised laughter and, for the more comedically astute of you, the odd star-stricken moment as four heavyweights of the British comedy circuit took to the stage.
With Jessica Fostekew emceeing the show and Fern Brady, Bridget Christie and Nish Kumar each taking their turn to make us chuckle, seated in the packed auditorium we awaited an evening of light-hearted humour.
Throughout, the comics stuck fairly staunchly to a select few themes, namely ageing, living in south-east London, the impending climate apocalypse and feminism.
Each act had a casual feel to it, which for the most part had the audience at ease – although a few choice jokes did ring some alarm bells.
The perhaps unexpected highlight of the evening was Fern Brady, with her very particular brand of comedy and ability to laugh at both herself and the audience in a way that feels surprising, but safe.
Brady has a way of commanding the stage that makes it seem like she was born there, and she enraptured audiences with quips about growing up in Scotland and her new life here down south.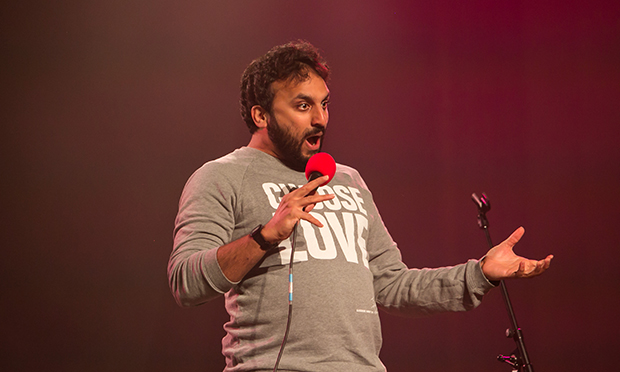 Bridget Christie's set felt more off-the-wall, almost deliberately incomplete, and had audiences on the back foot from the beginning. Her all-too relatable tales of ageing as a woman, including her experiences of the menopause, felt like a breath of fresh air.
Christie rightfully points out that older women don't often enjoy the same representation as their male counterparts, joking that "all women die at 50".
Nish Kumar similarly shared experiences of climate anxiety and making it in the world of comedy, and the audience felt comfortable in the comedian's very capable hands.
What seemed to miss the mark in both Christie and Kumar's sets were choice comments about transgender and non-binary people.
A remark from Christie about Eddie Izzard's gender felt inappropriate, and Kumar similarly drew unflattering parallels between climate and transgender activism. Unlike the rest of the sets, these jokes not only seemed somewhat tone-deaf, but also let down the momentum of the otherwise relatively seamless routines, jolting audience members out of their sense of security.
Overall, a positive experience at one of the borough's best venues – but a few choice moments let the evening down.