Trick or Eat scheme is back this Halloween to bolster dwindling supplies at Hackney Foodbank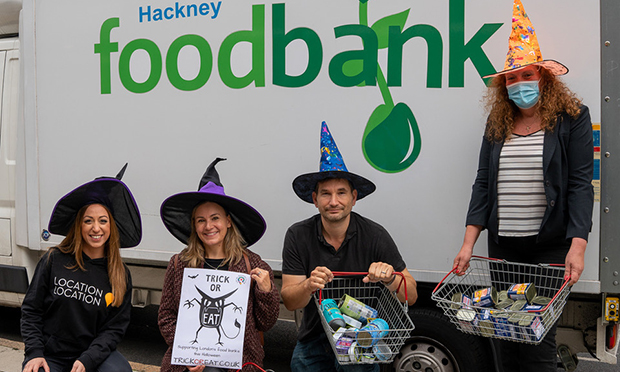 Local residents are set to turn Halloween on its head for a third year running by taking part in the Trick or Eat scheme in support of Hackney Foodbank – where staff say "things are looking bleak".
Last year's event, organised by the Local Buyers Club, which offers a discount card promoting independent shops, collected five tonnes, or four lorry loads, of food.
Residents are invited to either host a collection box outside their homes or to dress up and follow the Trick or Eat trail – donating tins of soup, corned beef, tinned fish and longlife milk or juice to boxes in their neighbourhood.
With food and fuel prices rising, furlough at an end, evictions happening again and the Universal Credit uplift being taken away, food bank workers are worried.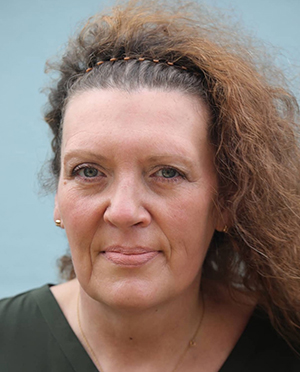 Tanya Whitbread, general manager of Hackney Foodbank, said: "We are feeding around 1,000 people a week and we're running very low on supplies.
"Last year, when we saw just how much food had been donated through Trick or Eat, it made me cry – the Local Buyers Club team works so hard to make it happen. It was just amazing and we're delighted it's happening again this year.
"As the evenings start to get colder and darker, a lot of parents are struggling – it's a choice between giving the kids a bath, putting the heating on or giving them food, and that's not okay.
"No-one should have to queue for food – everyone should be able to go and choose what to eat and drink.
"We are feeding as many people now as we were a year ago and it's looking bleak."
Organiser Jenna Fansa of the Local Buyers Club added: "I love Halloween and our kids love getting dressed up but we wanted to do something to shift the focus so that, as well as having fun trick or treating, we teach our children to help people experiencing hardship.
"Last year's Trick or Eat proved that when we come together as a community we can make a tremendous difference – taking the pressure off the food bank for a short while and showing warmth and care for others."
Traders in Stoke Newington are among those supporting the event – many will be open to trick-or-treaters from 3pm until 6pm on 31 October and will have collection boxes for the food bank too. Households will be collecting food from 4pm until 9pm.
You can see the trail, and all the collection points across Hackney, on the Local Buyers Club's handy map.
To sign up to host a collection box outside your home, email team@localbuyersclub.com with your name, address and a contact number. You'll be added to the Trick or Eat map so residents know where to donate, and you'll be sent artwork to display on your collection box. 
Find out more about Trick or Eat or follow the Trail at trickoreat.co.uk.