'Strength in community': Hackney prepares for the arrival of five Afghan families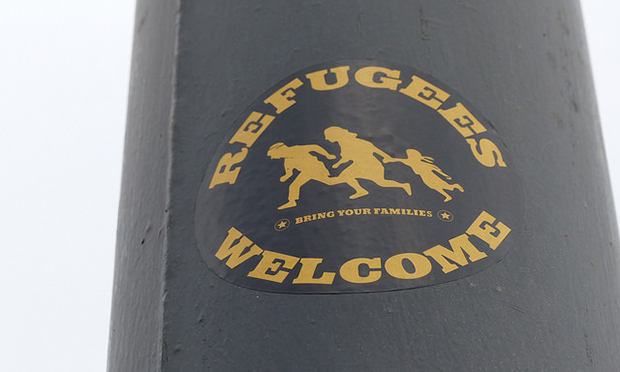 "It takes a community to welcome people," Hackney voluntary groups, medics and council leaders were told as they prepare to welcome five families of Afghan refugees.
Sonia Khan, the council's head of policy and strategic delivery, said the expertise of many groups will help the new residents settle in to the borough.
The council previously pledged to house five families fleeing Afghanistan's new Taliban regime.
Carole Williams, the Town Hall's lead member for migrants and refugees, told participants in an online discussion: "We are much stronger when we come together in response to a local and global crisis."
Following the Taliban's takeover, it is estimated that the government has brought 13,000 Afghans to the UK.
It is thought that 3,500 are staying in hotels in London before being housed so they can settle in to their new lives.
Refugees were initially in managed quarantine hotels for 10 days before moving to bridging hotels.
Sultan Ahmed from East London NHS Foundation Trust explained that some of the new arrivals are suffering psychological trauma and have mental health needs, and stress-related problems.
He said some others in the bridging hotels have issues with their physical health.
"We are trying to predict the need," he said. "There have been challenges, mainly because of cultural barriers, around religious barriers.
"There's also a lot of language barriers and it is difficult to try and have a consultation in a room where there is a lot of flow from other residents."
The families will get help with health, education, and English language support for three years as part of the government's resettlement package.
Local councils will get £20,520 government funding per person over three years for resettlement and integration costs, including housing.
They will also get up to £4,500 per child towards education, £850 for English language help for adults and £2,600 to cover healthcare.
Staff from Homerton Hospital are providing maternity care for refugees from Afghanistan and checking that any expectant mothers are well.
The hospital's chief nurse Catherine Pelley recently told its governors' meeting that medics have been working to register refugees with doctors and check their Covid vaccination status.
She said: "There are some long-term issues we need to understand about trauma but at the moment our immediate priority is making sure they are safe and well."
Steve Henshaw from the Department for Work and Pensions has been working with refugees and said staff "want to have a joined-up message for families".
They are helping people put in claims for Universal Credit and offering advice "to help to make sure they have the right level of support".
Jessica Easton from Volunteer Centre Hackney urged residents who want to help to signal their interest so they can step up if needed.
"If you have time available and you want to help, my advice is to register with Volunteer Centre Hackney," she said.
Hackney Council wants to hear from people who can offer accommodation and businesses who can offer storage space for clothes, which will be distributed by care4calais.
It also has a survey for people to detail the help they can offer, or they can email policyprojects@hackney.gov.uk.
Details of charities accepting donations can be found at Refugee crisis | Hackney Council.