'The Rolls Royce of classrooms': Local MP Meg Hillier officially opens Hackney School of Food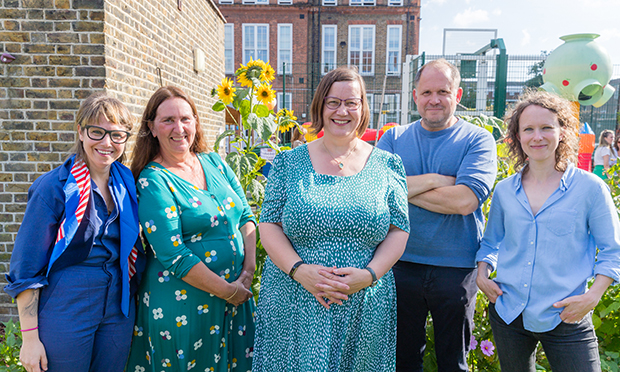 The Hackney School of Food has been dubbed a "huge success" by local MP Meg Hillier, who was finally able to snip the ribbon at the Lower Clapton venue this month.
Despite the pandemic delaying the official opening, the cookery school, which boasts a vegetable garden, bee hive, chickens and a pizza oven, has been hosting regular classes for students across London.
Hillier, who was joined at the launch by Hackney's deputy mayor Cllr Anntoinette Bramble and BBC science presenter Dr Chris van Tulleken, was full of praise for the venture.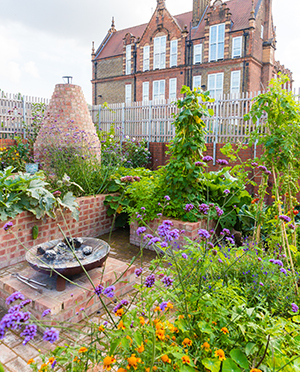 "The Hackney School of Food is a huge success," she said. "Local children have a fantastic space to come and learn and cook. It's the very best of facilities – the Rolls Royce of classrooms.
"Cooking and eating together tackles many issues, boosting mental health and stopping loneliness. It's a pleasure to be here to officially open the school.
"On this estate and at this school we are ahead of the curve, food is grown and nurtured in different spaces for local residents. Long may this go from strength to strength."
Children of all ages help grow and harvest fruit and vegetables and then learn to turn the produce into meals.
The school links food education to other subjects such as maths and business, giving children a range of experiences.
Pupils have launched pizza enterprises from the site, been development chefs for the meal delivery company Tastily and appeared in a cookbook photo shoot.
The school was the brainchild of Louise Nichols, executive headteacher of the LEAP Federation, and Henry Dimbleby and Nicole Pisani, co-founders of food charity Chefs in Schools. They saw the potential in a disused building close to Mandeville Primary School and began fundraising.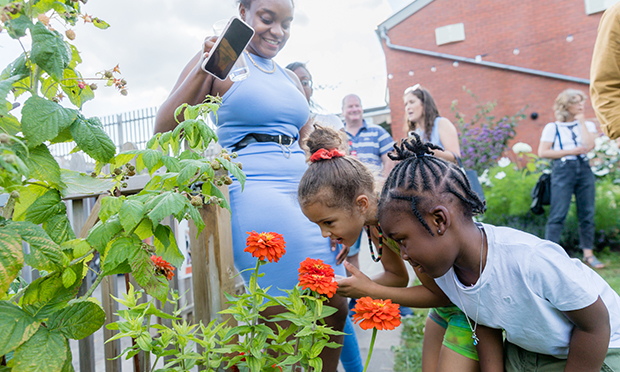 Nichols said: "When I think back to what the site was like – a rundown building and piece of wasteland, it is incredible to see how far we have come.
"The gardens are thriving, the children are receiving an amazing education. But we couldn't have done this without the support of the community and the many people who donated time and money.
"This is just the start for the school – many exciting projects are still to come."
A Teddy Bear's picnic for under-fives and their parents who are considering applying for a place at Mandeville is being held on 20 October at 9.30am, and will include a tour of early years classrooms and the Hackney School of Food.
Book your place at the picnic by emailing mdvoffice@mandeville.hackney.sch.uk.
To find out more about the school of food, visit hackneyschooloffood.com.