The Roles We Play, Sabba Khan, book review: 'Laden with paradox and rich in nuance'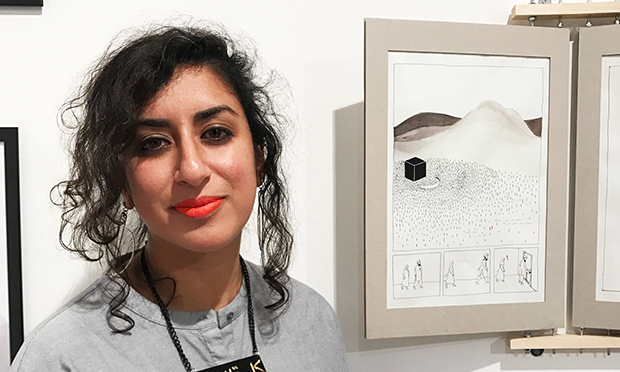 A familiar legacy of immigration is a sense of never fully belonging, either to where one leaves or to where one arrives.
Leaving is dissociation, and arrival is so seldom followed by that easy connection with one's new home that is the privilege of the rooted.
As many children of immigrants know, the tumult of expatriation – mixed as it invariably is with wonder and excitement – can travel onward through generations.
The Roles We Play by Sabba Khan is both a meditation on this collective inherited trauma, and a deep dive into the personal experience of an exceptional woman.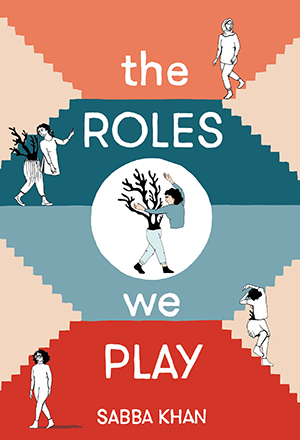 The book, described as a 'graphic memoir', is at one level the story of its author, an architect from East London whose parents emigrated from Azad Kashmir in Pakistan. Having taken off her headscarf and married a white Englishman, she is coming to terms with who she is.
Through a combination of graphic art and text, Khan unravels the tensions that haunt her: her relationship with a possessive mother; her religious belief; duty to family and to self; the struggle between belonging and individuality.
Growing up in multicultural Newham, these stresses and strains only became fully apparent to Khan when she went to university and then sought to find a professional niche in the fiercely competitive world of architecture. Her success is testimony to the safe navigation of a cultural obstacle course, but the path was fraught with self-doubt and pain.
At another level, the book is a work of narrative sociology, for Khan clearly sees her experience as being emblematic of the large number of British Asians who find themselves caught between cultures, value systems and competing sets of expectations.
Tackling big questions such as the hierarchy of needs and free will versus cultural determination, the text veers between styles; some passages have an academic flavour, others are far more poetic, and several largeish chunks are styled in conventional graphic novel form.
This makes The Roles We Play somewhat challenging to characterise; but unclassifiability is perhaps a fitting attribute of a volume so laden with paradox and so rich in nuance.
The Roles We Play by Sabba Khan is published by Myriad Editions. ISBN: 978-1-912408- 30-6. RRP: £18.99.