Group of anti-vaxxers evicted from Hackney Downs following court ruling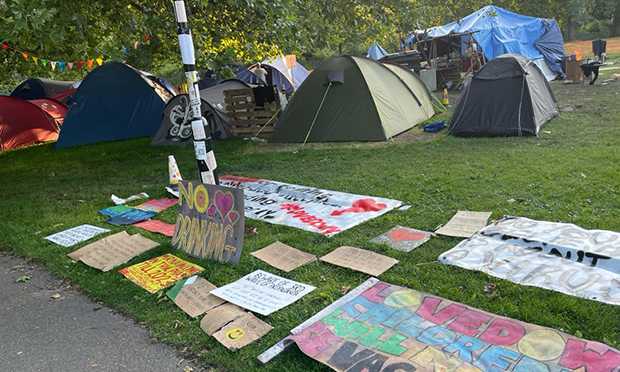 A group spreading anti-vaccination messages from an unauthorised camp on Hackney Downs was evicted last week after the Town Hall went to the High Court.
Parks chief Cllr Caroline Woodley said that "many residents have been upset" by the group's presence, which had required the council to regularly patrol the area.
The Town Hall successfully sought an injunction last Friday to protect its green spaces, and the group was turfed out the same day by High Court bailiffs, supported by council enforcement officers and the police.
Cllr Woodley said: "The group had made a number of demands on our resources, as our parks and green spaces team and enforcement teams joined the police in regularly patrolling the area.
"We know that many residents have been disappointed and upset by the group's continued presence on Hackney Downs, and I'd like to thank them for their patience as we worked through the legal process to secure both a possession order and an injunction.
"I am especially grateful to those who took the time to write to me personally regarding the matter, and who took care not to inflate the profile of the group on social media."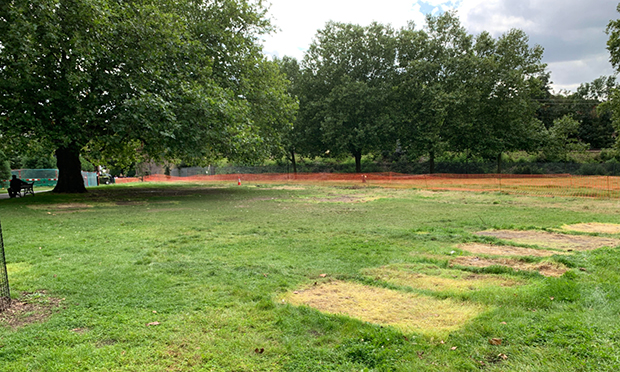 The parks boss reaffirmed the council's commitment to vaccinations, adding: "To be clear, the position of Hackney Council is that we continue to proceed with great caution in relation to the coronavirus pandemic.
"We want to protect those who haven't been fully vaccinated yet, and we can do this in a number of ways: by wearing masks on public transport, encouraging everyone to visit the nine vaccination sites we have set up in Hackney, or to take up the walk-in appointments available in local pharmacies, clinics and community venues.
"Evidence to date demonstrates that two doses of a vaccine provide effective protection from serious illness, hospitalisations and deaths.
"It is vital, especially in light of recent central government policy to remove restrictions on how and where people meet, that the council, Clinical Commissioning Group and stakeholders can continue to deliver equal, free access to vaccinations and that the public are not misled by scientifically and factually incorrect information at this crucial time."