London's first fleet of hydrogen-powered double-decker buses hits the streets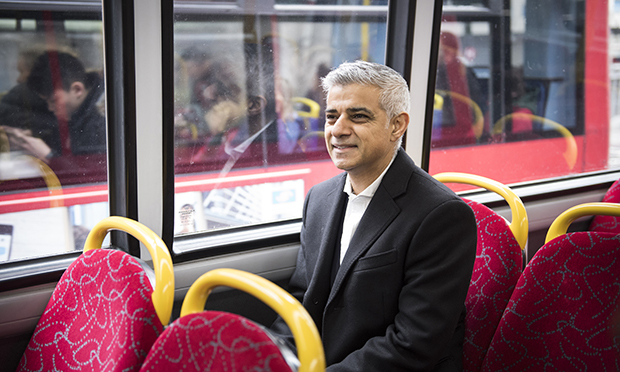 London is the first city in England to put hydrogen-powered double-decker buses on the streets after a new fleet was launched this week.
Transport for London (TfL) yesterday added 20 zero-emission hydrogen fuel cell buses to the 500 electric buses already in service in London.
The move follows investments of £6 million from TfL, £5 million from European bodies and £1 million from central government.
London Mayor Sadiq Khan said: "As part of our world-leading ongoing efforts, I'm proud to announce England's first hydrogen double-decker buses, which don't produce any harmful emissions, will now be put into service.
"Our investment in these hydrogen buses is not only helping us to clean up London's air, but is supporting jobs and local economics across the UK. This is a great demonstration of how tackling air pollution and the climate crisis and boosting economic growth is about regions working together, investing in the very latest technology.
"I've worked hard to ensure TfL's entire core bus fleet across London now meets the Ultra Low Emission Zone standards, and this includes 500 electric buses."
The mayor went on to say that the new hydrogen-powered buses will "move us closer" to the target of ensuring a completely zero-emission bus fleet in London by 2030.
Hydrogen-powered vehicles emit only water, as oxygen and hydrogen are combined in a fuel cell to produce electricity.
Though the environmental benefits of hydrogen vehicles can often be outweighed by the carbon-intensive methods of producing hydrogen, the Mayor's Office has confirmed that from 2023, the hydrogen used to power London buses will come from green sources.