'Phantasmagoric imagery' on show at Royal Drawing School's annual student exhibition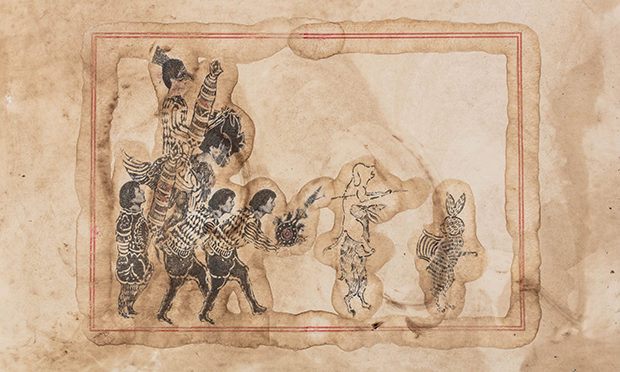 Isolation seems to have driven inspiration. At least that is what one gleans from the exuberance of phantasmagoric imagery in work by up-and-coming artists at the Royal Drawing School's annual student exhibition.
Drawing Year 2019-20, delayed from last year due to the pandemic, features over 550 drawings, works on paper and prints by 30 students in the school's postgraduate programme. The art, on display at the school in Shoreditch and also online, is available for purchase at prices ranging from under £100 to £3,000.
This year's show features an impressive cohort of students. One particularly noteworthy emerging talent is Mohammad Barrangi, who has already seen two of his works snapped up by the British Museum. A Girl in a Fish's Mouth, taken from the story of Jonah and the Whale, and A Girl Riding a Wolf, featuring a flower in the girl's hand, are currently on display as part of the British Museum's Reflections: Contemporary Art of the Middle East and North Africa exhibition. Drawing Year 2019-20 includes several other works by the artist, who mines his Iranian heritage for themes and techniques, transplanting modern faces onto traditional-style depictions of mythical creatures and classic iconography.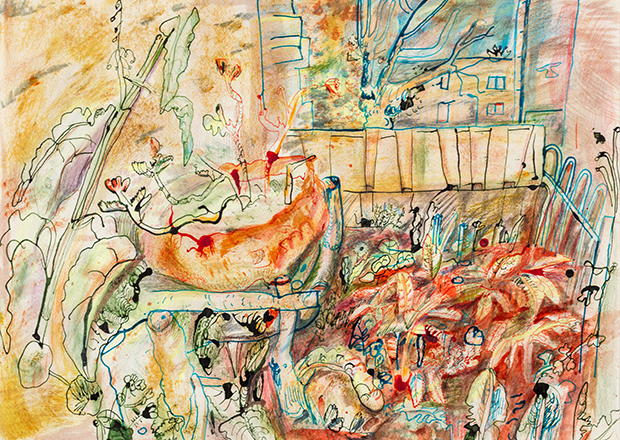 You'll also be stopped in your tracks by Tezz Kamoen's fantasy creatures and haunting inner worlds. Kamoen leverages imagery from classic painting and popular culture to interpret the dark side of social influence and manipulation.
And don't miss Francesco Poiana's contemplative prints of places dreamt, figures conjured up and rendered moods that make you almost drift off into the serene spaces portrayed.
Visitors to the in-person exhibition may have a few organisational quibbles: the directional signage is confusing and difficult to follow, and the website used to sell work is not fully functional, but hopefully these minor snags will be ironed out soon.
The Drawing Year 2019-20 runs until 17 June at the Royal Drawing School, Shoreditch, 19‑22 Charlotte Road, EC2A 3SG.