Artist turns construction debris into sculptures for Chisenhale exhibition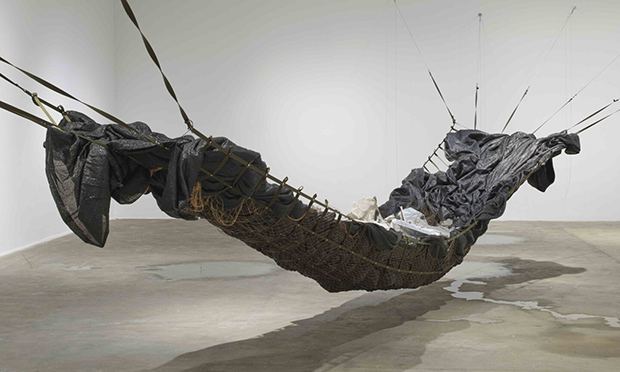 Shanghai-based multimedia artist Yu Ji launched her first UK-based solo show, Wasted Mud, at Bow's Chisenhale Gallery last week.
Yu Ji's work is informed by her fascination in the relationship between physical matter and energy, and the dynamics that exist between the human body and surrounding space. 
This latest commission is informed by research conducted during her 2019 residency at Delfina Foundation, a London-based non-profit organisation, and sees the artist exploring the relationship between natural and manmade environments and the human body.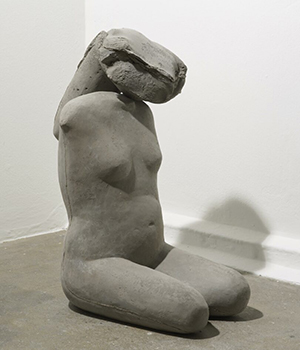 Yu Ji set out with the aim to transform the gallery space into what somewhat resembles a construction site, taking this opportunity to use what appears to be litter as material for her sculptures.
One such example is Jaded Ribs (2021), a net that has been hung from the walls of the gallery and filled with debris from construction sites found in the area, along with objects from the artist's Shanghai studio.
A gallery spokesperson said: "By incorporating plant matter and construction debris from the local area surrounding Chisenhale into her sculptures in the gallery, Yu Ji anchors the exhibition in the ever-evolving landscape of East London.
"Through this approach, the exhibition provides a unique space for us to reflect on the everyday acts of deterioration and renewal that unfold around us, even when simply strolling through our neighbourhoods."
A series of talks and events will also be programmed in conjunction with the exhibition, and a publication of the same name, written both in Mandarin Chinese and English, will be distributed in June.
This was produced by the gallery in partnership with Sadie Coles HQ, Edouard Malingue Gallery, and Verlagder Buchhandlung Walther und Franz König.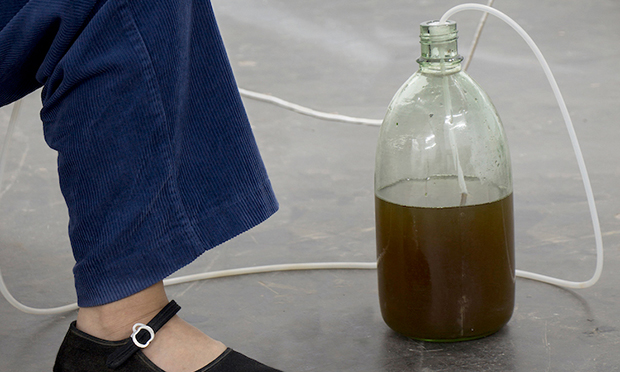 The spokesperson added: "Yu Ji's practice skillfully reflects on the fragility and durability of the human body and its interplay with the natural and built environment. In her dynamic, sculptural installation at Chisenhale Gallery, Yu Ji deploys a unique approach to material that enables us to uncover the hidden vitality of the mundane or disregarded." 
Yu Ji currently divides her time between Shanghai and Vienna. With exhibitions all over Europe and China, she has made a name for herself as one of the prominent East Asian multimedia artists of our time, having been the recipient of the Hugo Boss Asia Art: Award for East Asian Artists in 2017.
Yu Ji: Wasted Mud runs until 18 July at Chisenhale Gallery, 64 Chisenhale Road, E3 5QZ.
You can book free tickets here.