Hackney-born filmmaker tackles gentrification in Whitechapel Gallery show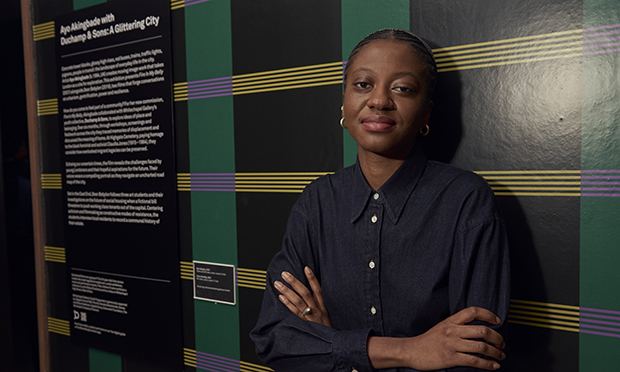 Local artist Ayo Akingbade's new solo exhibition is on display at the recently reopened Whitechapel Gallery.
A Glittering City tells the story of gentrification and regeneration in Hackney through two films, Dear Babylon and the recently commissioned Fire In My Belly – both created in partnership with the Whitechapel's youth collective, Duchamp & Sons.
Akingbade, 27, was born and raised in the borough, and took inspiration from Ken Loach as well as her upbringing on a council estate.
"I didn't understand what class meant until I was a bit older," she said. "I wanted to understand why gentrification was happening. What is social housing? What are land rights?
"I wanted [Fire In My Belly] to be a documentary. In my mind I was making work that had a sincerity to it, to document and educate."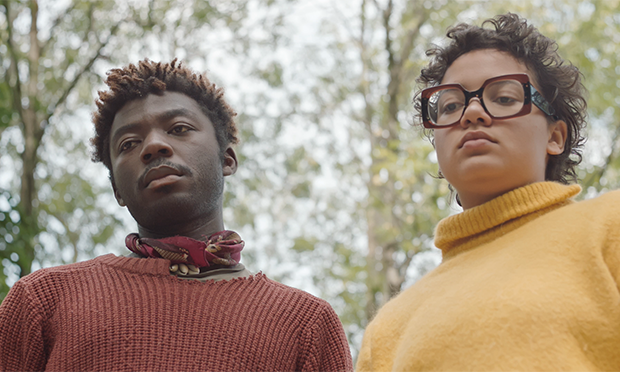 The 2021 film sees young Londoners from Duchamp & Sons discussing what 'community' means to them. It was created over a period of six months through a series of workshops, screenings and fieldwork.
"The young people had so much optimism, so I felt like the title Fire In My Belly was really good; it captured the theme of causing something great to happen," Akingbade explained.
Whitechapel Gallery's youth programmes curator Renee Odjidja said: "An alumna of our projects herself, A Glittering City is Akingbade's return to the youth programme, which offers young people invaluable hands-on experience, skills and insight into the creative sector.
"This collaboration and new commission highlights the importance of access to creative opportunities at an early age in shaping the next generation of talent."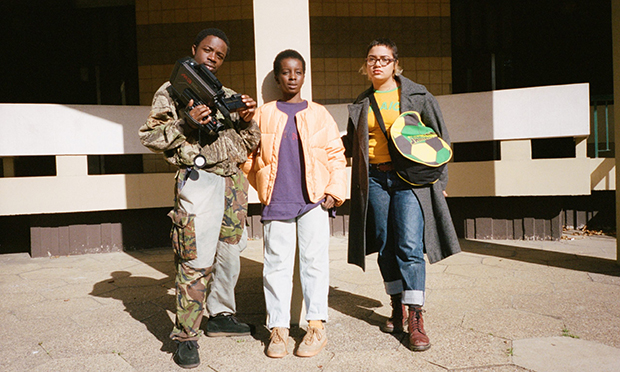 Dear Babylon (2019) was the third film in Akingbade's social housing trilogy, No News Today.
The film speculates about the ramifications of a fictional housing bill that requires social housing residents to pay an £18,000 fee to keep their homes.
It follows three film students as they speak to architects and public sector workers, as well as residents of the seminal Dorset Estate in Bethnal Green, about the proposed bill.
The scenario may not be real, but the effects of gentrification are tangible.
"There's such a juxtaposition between rich and poor in Hackney," Akingbade said. "I felt also that people didn't really understand what was happening.
"It's great to make people aware that there is a Hackney-born filmmaker who's exploring Hackney in artistic ways."
A Glittering City: Ayo Akingbade with Duchamp & Sons is on display until 15 August at Whitechapel Gallery, 77-82 Whitechapel High Street, E1 7QX.
You can book a slot to visit the gallery here