Town Hall offers first glimpse of £3m Hackney Central station upgrade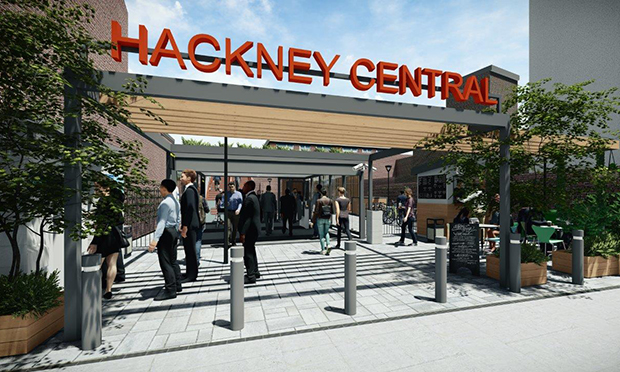 The Town Hall has released the first images showing what the upcoming £3 million improvement to Hackney Central Overground Station will look like.
The upgrade, due to start in June and be ready by the beginning of next year, is designed to create a "cleaner, greener and more accessible" town centre.
The works will involve the creation of a second entrance on Graham Road, new cycle parking spaces, and additional trees and greenery around the station.
A staircase will also be added within the station, making the interchange between Hackney Central and Hackney Downs stations simpler.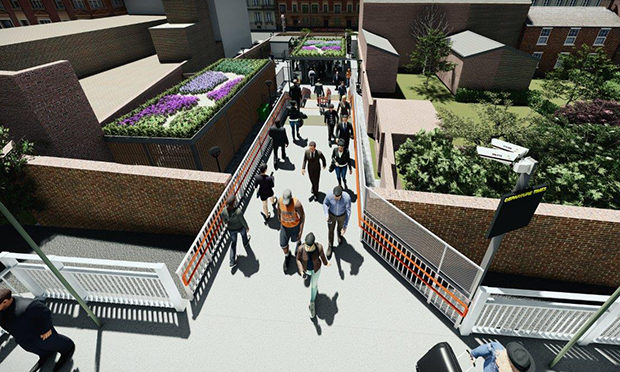 Mayor of Hackney Philip Glanville said: "Hackney Central station has become an important gateway to Hackney Central town centre, and I'm delighted that we're getting on with plans to make journeys easier for passengers and encourage more people to use sustainable transport.  
"This is just a starting point in our commitment to creating a cleaner, greener and more accessible town centre and managing the change that needs to happen to accommodate new homes and jobs, tackle the climate emergency, support Hackney's economy to reopen and deliver a fair and inclusive recovery."
The improvements will be delivered by Arriva Rail London in partnership with Hackney Council, Transport for London and Network Rail, and funded by the Department for Transport.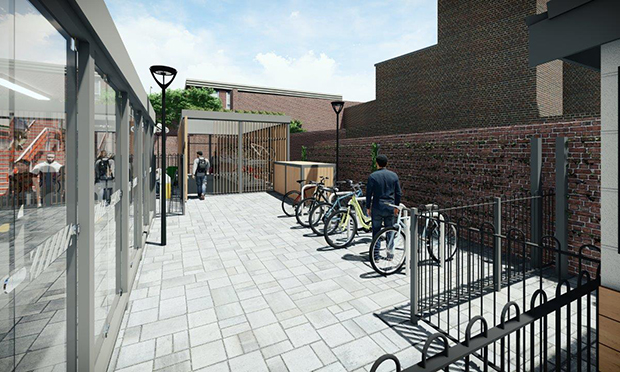 Rail minister Chris Heaton-Harris said: "Our investment in Hackney Central will create a better station, alleviating congestion and improving journeys for passengers across London.
"These much-needed improvements will make a huge difference to people as they return to the railway in larger numbers, and I look forward to seeing this upgrade completed early next year."
Improvements to the station come following the publication of the Hackney Central Conversation report, which highlighted greener streets, cleaner air and more accessible public spaces as priorities set by residents and local businesses.
Further changes will be made by Hackney Council in response to this report, including the creation of Low Traffic Neighbourhoods and School Streets, and plans to create affordable workspaces.