Abney Park fully reopens after a year of virtual events – with 181st anniversary just around the corner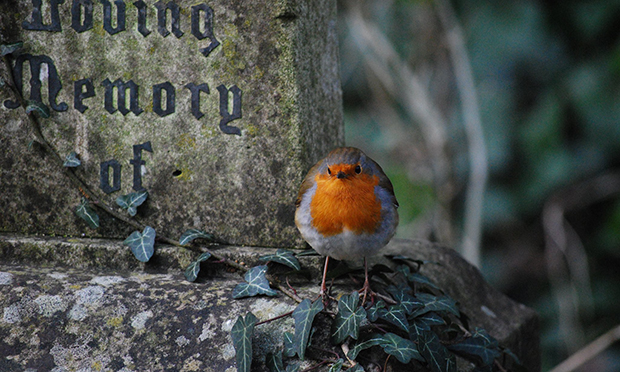 After a year spent hosting virtual events and relying on online channels for fundraising, those in charge of caring for Stoke Newington's Abney Park can finally look to the future, with a 181st anniversary to celebrate next week and a long-heralded £5m restoration project set to kick off soon.
The Abney Park Trust, which works in tandem with Hackney Council to protect one of London's 'Magnificent Seven' cemeteries and its surrounding woodland, has just announced that its visitor centre and South Lodge shop have reopened.
The park welcomes around half a million visitors every year and stayed open during the pandemic, but the in-person walking tours, talks and workshops that bolster the Trust's coffers could not take place.
Chair Tom Walker said: "The coronavirus pandemic has been a challenge, but the Trust has adapted thanks to the hard work of staff and volunteers."
That involved putting on 14 virtual events – with some 900 tickets sold – such as a documentary hosted by BBC Radio 4's Colin Sell that led people through the life and times of the Music Hall stars buried in the cemetery, and talks on the park's connections to Abolitionists, gender equality campaigners and others.
An online crowdfunding campaign saw members of the public donate close to £15,000 for the Trust to put towards monument restoration, event preparation, archive work and community outreach.
The money has already helped put a new shine on the granite Irish Celtic Cross of brothers Andrew Holmes Reed and Talbot Baines Reed, as well as the lid of the slate sarcophagus for William Williams.
It also allowed the Trust to organise a commemorative ceremony for the victims of the Coronation Avenue bombing during the Second World War.
But with the park and its facilities now fully open again, Walker added: "We're now looking forward to a successful opening-up full of exciting in-person events and walking tours – as well as the £5m renovation that will bring sustainability and increased accessibility to the park."
First in the upcoming line-up is a talk on 20 May to celebrate the park's 181st anniversary, with local ecology expert and Hackney Council's biodiversity adviser Russell Miller presenting The Story of Abney's Arboretum Survivors.
The renovation work, which will include essential repairs to the historic chapel, improved accessibility and new community classrooms and other buildings, will start later in the year.
Town Hall parks chief Cllr Caroline Woodley said: "I already knew that Londoners loved Abney Park, and it has long been a place of solace for me and my Hackney neighbours. When attending events online I realised just how far and wide its reputation has travelled.
"As the visitor centre re-opens, we will enjoy building on the non-denominational ethos of this beautiful place and ensuring it is truly open to all – adapting the entrance to make it more accessible and building a new cafe and classroom to provide space for reflection and learning to visitors for generations to come."
One place nearby that has just come through a mammoth restoration project is the Newington Green Meeting House, which recently announced that it will reopen to the public from 1 June.
For the first time, people will be able to take tours, developed and delivered by volunteers who will share the history and stories of the building and the local area.
Plenty to look forward to around Stoke Newington as restrictions slowly ease.
For more information on visiting times and upcoming events at Abney Park, head to abneypark.org
To book a tour of Newington Green Meeting House, visit tours-of-ngmh.eventbrite.co.uk