Changing of the guard at the Town Hall as new Speaker elected and chief executive departs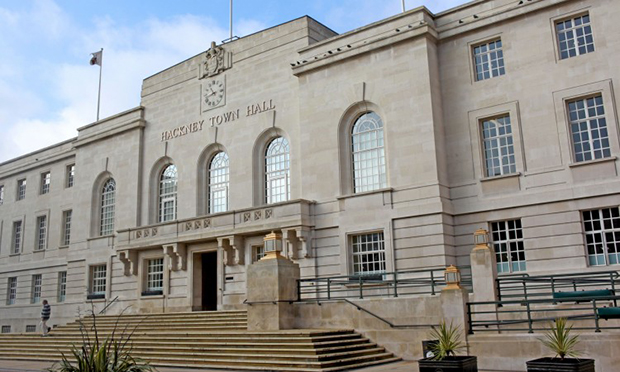 Hackney Town Hall saw a changing of the guard both politically and on a corporate level this week, as a new Speaker and Deputy Speaker were elected while councillors paid tribute to two departing senior officers.
Replacing Cllr Kam Adams in the Speaker's Chair will be Hackney Downs ward Cllr Michael Desmond, who will be returning to the post for a rare second term, with his own deputy speaker role taken up by the borough's youngest Cllr Humaira Garasia.
Meanwhile retiring chief executive Tim Shields is set to be replaced on an acting basis by long-time council finance mandarin Ian Williams, with children and education services director Anne Canning also moving on.
Cllr Desmond, who will be supporting St Joseph's Hospice and the Hackney Empire as his two chosen charities, said: "I'm delighted to have been elected as speaker for 2021/22 and I hope this will be a much better time for residents, staff, key workers, businesses, voluntary organisations and many young people who have experienced such disruption to their education during the pandemic.
"Tim Shields has been an excellent chief executive, not only dealing with the stress caused by the pandemic, but also having to cope with an outrageous and cynical cyber attack. He has guided staff through these tempestuous times with tenacity and determination, and will be sorely missed.
"I am greatly honoured to have been elected to this important post for a second time. I want full council to be interesting for members and get to the meat of the matter as quickly as possible, or if you're a vegetarian, to the Quorn of it.
"As previously I will use discretion to ensure meetings provide greater opportunities for backbenchers to speak, not just for one minute at the end of meetings, let's save that for the radio show. Wherever possible, they'll have two minutes to say their piece.Of course we can't all say significant things all the time, but we can say them quickly. E=MC2 for example, but we're not all Einstein.
"During my term of office I will be raising funds for St Joseph's Hospice, who provide fantastic palliative care and support for so many local people, and our very own cultural icon, the Hackney Empire, sadly darkened during the pandemic. Here we are [in the Town Hall] sandwiched between the two – let's make sure lots of funds are raised, and we provide a very tasty fillings to that sandwich."
Desmond will also use his term to promote other causes including those of Anti-Knife UK, the Cybersmile Foundation, which works to tackle online abuse and harassment; and Rainbow Laces, a Stonewall campaign that supports LGBTQ+ sportsmen and women.
Accepting the post of deputy speaker, with colleagues praising her as a "role model" for her service to date, Cllr Garasia said: "This borough has given a lot of love and support ot my parents when they arrived in hope of a better life. I am immensely thankful to have been given this opportunity and look forward to supporting the speaker in performing his civic duties and to showcase all the talent and positives that make our Hackney a brilliant borough."
Due to the pandemic, the Town Hall's annual general meeting, which has of course in the past been a vibrant in-person celebration of the borough's civic life, was still taking place virtually, with the handover of the Speaker's chain taking place in a Covid-secure way, with the meeting paused as the chain was cleaned ahead of the baton being passed.
Cllr Kam Adams bid farewell to the role having raised almost £30,000 for charity during his speakership, with one of his most recent acts in the role having helped launch an online book of condolence for those lost to Covid and marking the loss of the lives of public sector workers in the pandemic.
Adams said: "The current Covid-19 pandemic has had a massive impact on the borough. I would like to pay tribute to all those who have worked tirelessly to deliver key services to our residents during this time, with a special thanks to NHS staff frontline workers for their invaluable work in keeping us safe.
"I would like to express my deepest condolences to the families and friends of the over 500 people that we have lost in our borough through the pandemic, including council staff. I am honoured to have been chosen by my colleagues to have served the London Borough of Hackney in the role of speaker for the last two years."
Conservative leader Cllr Michael Levy predicted that Desmond would "wear the chain of office with dignity and distinction," while thanking Adams for "graciously representing the council through the darkest period of its history."
The opposition group leader also paid tribute to the departing Shields, who many councillors noted would have been the first officer they met in his role as returning officer when they were elected.
Quoting emeritus chief rabbi Lord Jonathan Sacks in tribute to the outgoing chief exec, Levy said: "To know you made a difference, that in this all too brief span of years you lifted someone's spirits, relieved someone's poverty or loneliness, or brought a moment of grace or justice to the world that would not have happened had it not been for you; these are as close as we get to the meaningfulness of life, and they are matters of everyday rather than heroic virtue."
Hackney Mayor Philip Glanville added: "Tim has been absolutely instrumental most critically in redefining what good local government looks like, with strong and effective leadership, and how it can deliver for some of the most deprived and disadvantaged residents in the country. Previously those were seen as an acceptable byword for why things could not be good, and Tim has never accepted that and I thank him for it."
Farewells were also given to Canning, with SEND chief Cllr Caroline Woodley saying that she "lost her professionalism" when she heard the children and education boss was leaving, "swearing at her for five minutes in the nicest and warmest way," and paying tribute to her as an "absolutely vital figure of calm assurance in this most challenging of times."
Children and young people scrutiny chair Cllr Sophie Conway said: "Anne has been an ever present stalwart at the council's top table. An understated example of girl power, she has shown clear leadership steering services through challenging and uncertain times with humility. Her commitment to her work and passion for improving the life chances of people in the borough has been an inspiration to us all."
Responding to the tributes, Shields revealed that when he first came to Hackney in 2002, which he said all listening "could remember what it was like," people tried to talk him out of it as "the wrong move for him," only to then hear that the excitement and challenge of working in Hackney subsequently made it attractive.
The chief officer, who has spent almost a third of his life at the Town Hall, said: "My almost 19 years here, almost a third of my life, that I have given to Hackney, and it has been extremely rewarding, and I am truly grateful that I have had the opportunity to work in such a fantastic borough and to lead such an amazing organisation. It has not always been easy, but the challenge is what has made it so exciting and so rewarding.
"I leave behind a changed borough and an organisation that i have had the honour to shape and to work with, and an amazing set of people with strong values and dedication to public service."
You can donate to the Speaker's Charities here.