Sustainability of social care of 'great concern' following Covid, councillors warned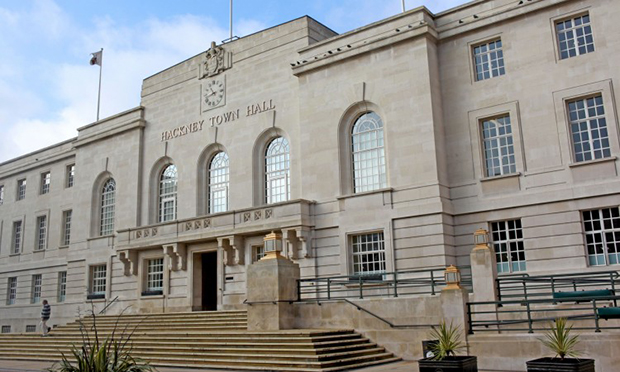 Councillors were warned this month about "great concern" over the fragility of the care market following the pandemic.
Members of the borough's audit committee heard testimony from group director of adults, health and integration Helen Woodland, who said care providers on which the council has relied for the past year are facing greater financial pressure, leaving them in a "quite delicate" situation.
The issue is far from Hackney-specific, with a council report noting "national concern" around the sustainability of the market for providers, with an increasing number returning their contracts to local authorities and falling into administration.
Woodland said: "For the older persons care market in particular, they have had increased costs around infection control, around PPE, around backfill of staffing because they will have had a number of staff who have had to self-isolate or have had Covid.
"For our care homes, one of the issues is, and there is no delicate way to describe this, that their void level is greater because people have passed away.
"There are actually fewer people in the care homes, meaning the level of voids is greater and the level of profits is lower."
A council report on the issue details risks around the "resilience and sustainability" of the social care provider market, as demand rises and the complexity and acuity of need for service users increases – an issue exacerbated "both operationally and financially" by Covid.
The Town Hall, which has a responsibility under the Care Act to maintain, as far as is possible, a stable market for care, said that it has passed on a number of government grants to providers, with work continuing to support a healthy local system including the setting of "fair but affordable rates" for quality care.
Nevertheless, according to the borough, "ongoing sustainability continues to pose a risk", with the report introduced by Woodland noting that expectations laid out by the government on future long-term funding for social care in 2017 have "not yet been forthcoming".
The Town Hall has also revealed its "concern" over a previous announcement focusing only on support and funding for older adults, saying that the government to date has made "little mention" of working age people, who make up a large proportion of those supported by Hackney's services.
Quizzed on what the Town Hall's contingency was if providers went out of business by audit committee chair Cllr Nick Sharman, Woodland added: "In Hackney we have a double-edged sword, as we have very few care homes. The biggest risk of providers going out of business is in care homes.
"For home care, there are a multitude of providers in London where we can source alternative care. Where it is someone's home, we don't really want to move them, so we want to do everything we can to make sure that provision keeps going.
"We have four care homes in Hackney, and we work very closely with those homes. That includes the commissioning and contracting team looking at the financial stability and their accounts and having very honest conversations with them around the levels of fees they require, and us managing that negotiation to ensure they are financially stable."