Firefighters issue barbecuing advice after blaze at Hackney Wick pub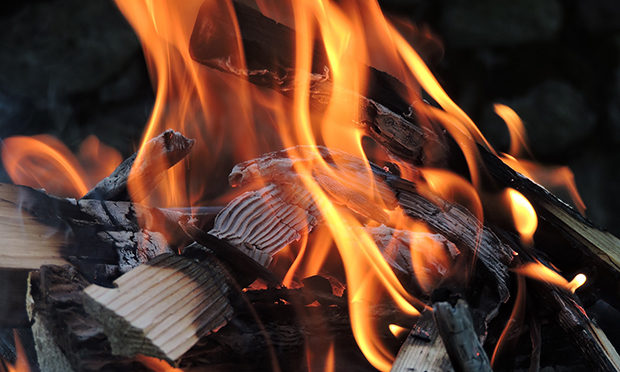 While the sun has only made a couple of brief cameos this week, it hasn't stopped people brushing the dust off their barbecues to enjoy the slightly more relaxed Covid guidelines.
But a fire at a pub in Hackney Wick in the early hours of Tuesday morning, caused by a barbecue left too close to a wooden door, has prompted the London Fire Brigade to issue a few safety tips.
Fortunately no-one was hurt in the incident on White Post Lane, but six engines and 40 firefighters were called out to get the blaze under control.
Sub Officer Cassius Frankson, who was at the scene, said: "Crews worked incredibly hard to quickly bring the fire under control.
"This incident shows just how important it is to place barbecues safely away from anything that could catch fire.
"It's vital that you place them on level ground, far away from things like sheds, fences or trees and out of the reach of children and pets."
With people only able to meet outdoors, the Brigade has long feared that some will be tempted to try any avenue in an effort to have a barbecue with friends, including doing it on a balcony.
The service successfully campaigned against the sale of "balcony barbecues" last year, leading retail giant Amazon to remove them from its site.
Charlie Pugsley, deputy assistant commissioner for fire safety, warned earlier this month: "If you own a barbecue advertised for use on balconies, please don't use it and contact the company you have purchased it from to raise the issue.
"Please also think twice before barbecuing in parks and public spaces. We've worked closely with our partners to limit the possibility of barbecuing in parks because of the dangers of grass fires.
"Disposable barbecues that have been discarded can cause fires as hot coals smoulder for some time after the flames die down, causing dangerous grass fires."
Firefighters' tips for barbecuing safely:
Never use a barbecue – including disposables – indoors or on your balcony.
Be careful where you position your barbecue – we suggest on level ground, well away from anything flammable like sheds, fences, trees, or tents.
Don't use petrol, paraffin, or any flammable liquids on your barbecue – firelighters are a much safer option.
Think twice and take extra care if you're thinking of having barbecues in parks and public spaces.
Never leave barbecues unattended and extinguish them properly after you have finished using them.
If you're using a gas barbecue, change the gas cylinder outdoors and make sure you turn off all controls and valves.
If you suspect a fault, do not use the barbecue and seek specialist advice.