Diane Abbott to pen memoir charting her journey from 'bespectacled little girl to MP'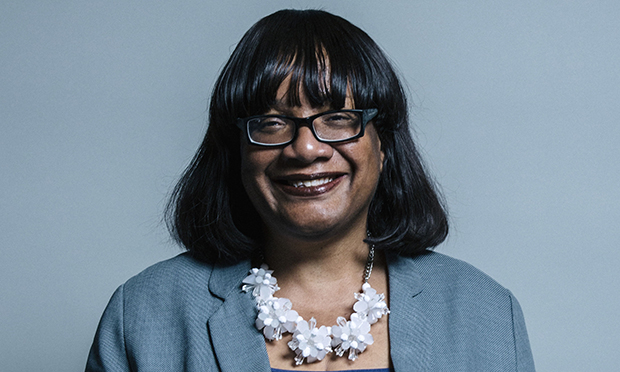 Hackney MP Diane Abbott is to release a memoir in 2022, publisher Viking Books announced this week.
In A Woman Like Me: A Memoir, Abbott will discuss her upbringing in north London and her historic election to the Houses of Parliament as the first Black female MP.
Abbott said: "My parents were part of the Windrush generation; nobody could have guessed that their bespectacled little girl would grow up to be a British Member of Parliament. This will be the story of that journey."
Abbott has been the Labour MP for Hackney North and Stoke Newington for 34 years.
Over the course of her political career she has often been vilified, both online and in the tabloid press, particularly during her time as shadow home secretary under Jeremy Corbyn's leadership.
Amnesty International found that in the weeks leading up to 2017's snap general election, Abbott was the target of 45 per cent of all abusive tweets aimed at MPs.
She has spoken out publicly about the abuse she receives in the past and plans to touch on the hostility she has faced throughout her career in the upcoming release.
"It is a long-awaited chance to tell my own story, in my own words," she added. "I am very excited to be working on this memoir with Viking."
The rights to the memoir were acquired at auction by editorial assistant Alpana Salip of Viking Books, part of Penguin General and the publishers behind Michelle Obama's Becoming, and publisher Mary Mount.
Salip said: "Diane is a titan of British public and political life, and we couldn't be prouder to be publishing her memoir.
"She has inspired generations of Britons through her unwavering efforts, and we know that by sharing her story with the world, she will continue to do so."
The book is expected to be available in hardback, audiobook and e-book next summer.