Music's not dead – how the Premises kept Hackney Road upbeat through the pandemic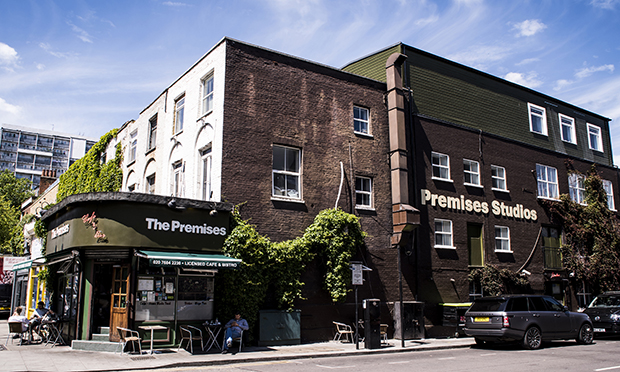 Many music venues have succumbed to the financial uncertainty brought on by the Covid lockdowns, with some having to close their doors permanently – and this despite vociferous campaigns such as Save Our Venues.
But there are still a few bright notes amid the discord, and one of those is Hackney Road's legendary Premises recording studio, which has continued to be a creative hub throughout the pandemic.
The venue's chief executive Viv Broughton rejected the view from on high that the music industry is not essential and endeavoured to allow recording to go ahead safely and legally.
"Some artists were galvanised to make good use of the time over lockdown," Broughton said. "We've adapted to the times and it's opened up other areas, particularly on the live streaming and online concerts side. It's worked extremely well and artists have been able to stay in contact with their fans.
"We'll be doing a lot more filming, live streaming and high definition recording in the future but gradually we'll go back to our core activities: band rehearsals, mixing and writing."
Broughton explained that one method he used to keep the studio safe and operational was aerosol 'bombs', created by setting off anti-viral canisters in the middle of the room at the end of the day.
He also stressed that the studio had been taking care to clean microphones and encouraging singers to bring their own.
Producer and songwriter Hannah V worked throughout the pandemic and found adapting to remote working to be a challenge, but was grateful that the Premises could help her overcome some of these struggles.
"As everything slowly opens up, I will definitely continue to utilise methods of remote recording," she said. "It's made the world a smaller place and I now regularly do Zoom sessions with artists across the globe; just last week I dialled in with an artist in Bangalore, and this week I am working with an artist in LA!"
As lockdown is gradually lifted, the Premises plans to resume its educational programme. This summer, an intensive piano course called 'Piano Week' will be run by jazz pianist Nikki Yeoh, Jazz FM's Instrumentalist of the Year 2017.
Michele Kirsch, coordinator of education at the Premises, explained that this would be Piano Week's 23rd year, adding: "We're really fired up to get things happening again. Lockdown is coming to an end, and everyone has been ringing the death bell for music and live gigs, but we don't feel that way.
"People just want to go out and be creative again, and we thought a nice way to kick things off would be with this thing that we've run in the past.
"To come to a professional recording studio with intriguing limos outside, and to be doing your lessons in that atmosphere, it's a real buzz. We've got so many great links to tutors, to people who have been or still are professional recording artists who have their specialty that they can pass on."
Speaking of the future, Kirsch expressed unbridled optimism and spoke of ambitious upcoming plans, including a songwriting programme akin to a Master's degree. 
"Given the choice between watching bread rise or sticking my head in the bass amp, on any given day, I would probably choose the latter. I find music incredibly energising and you have the added bonus of avoiding the carb coma."
You can find out more about Piano Week here. If you're interested in booking one of the 15 places available, contact Michele Kirsch at michele@premiseseducation.org